electronics-journal.com
Written on Modified on
Versatility of VHX-7000 Brings Academic and Commercial Benefits to Leading UK University
World-leading microscopic technology from KEYENCE is enabling a major UK research institution to carry out highly detailed observation, analysis and measurement on projects in fields ranging from microbiology and invertebrate biology to mycology, forensic science and geological thin section analysis.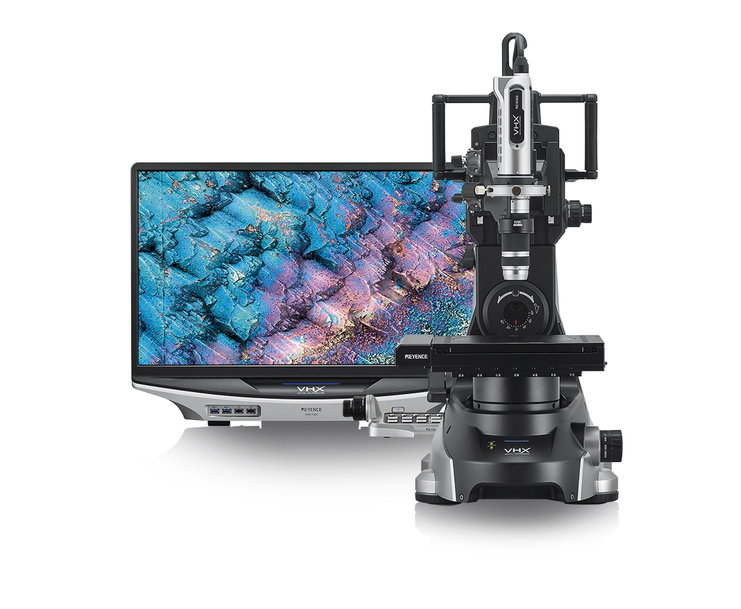 The University of Derby is a teaching and research institution dedicated primarily to undergraduate students, and researchers for Masters degrees and PhD's.
To aid students in their studies, the University has invested in a KEYENCE VHX-7000 Digital Microscope, which combines high magnification and precision with versatility and ease of use.
The all-in-one microscope, boasting an impressive ultra-high accuracy 4K camera and monitor, is being employed across all levels of undergraduate degree teaching, where it provides a fully automated system for students to carry out their own sample observation and analysis in up to 6000x magnification.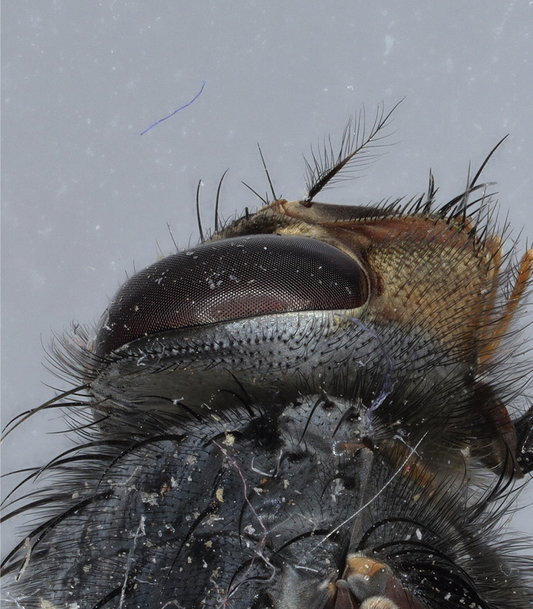 Fly
Wasp eye
In particular, it is seeing extensive service with final year undergraduate students during their independent study projects, where they work largely unsupervised on a research topic of their choice. Although these projects vary significantly in nature, many require the availability of a microscope and image capture software, and the VHX-7000 combines both functions in a convenient and compact package.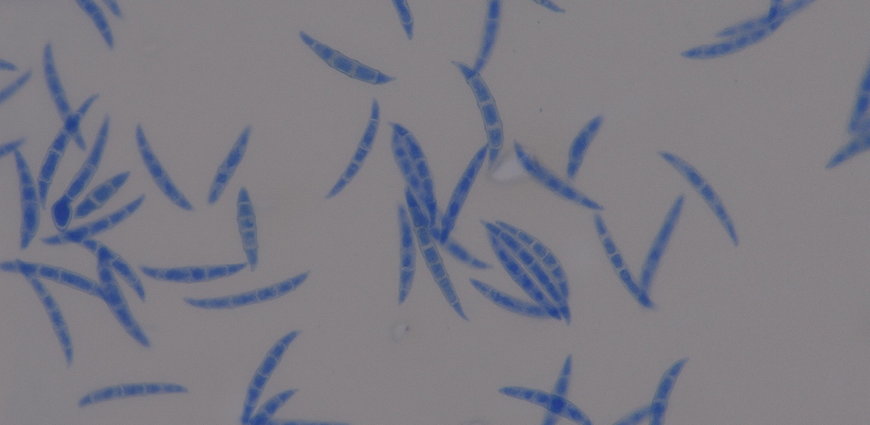 Fusarium culmorum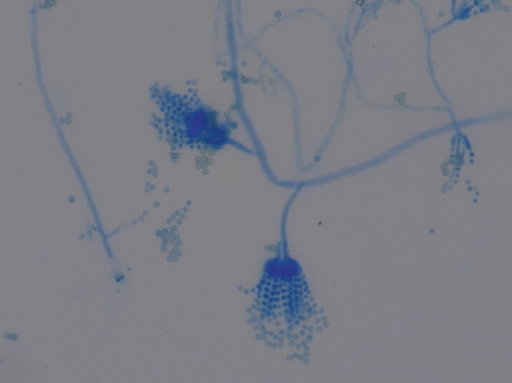 Penicillium fungus
One recent example involved a student who was seeking to analyse mucus flow rates from coral samples. Here, the time lapse photography and video features of the VHX-7000 proved invaluable, providing detailed high-resolution images.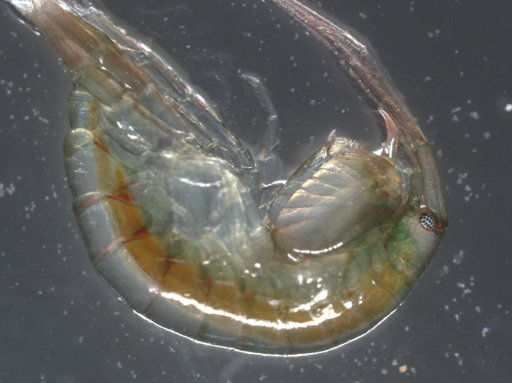 Coral invert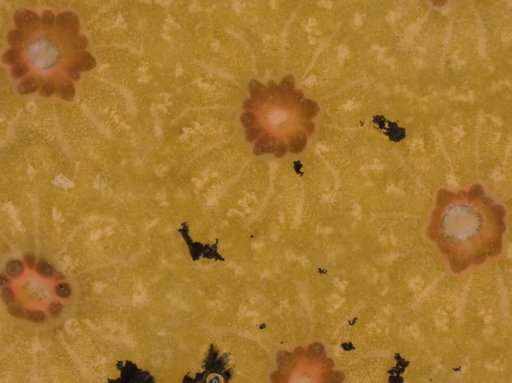 Coral


Another project was for a geology PhD researcher working with micro-fossils. The multi-lighting capability of the VHX- 7000, as well as the depth composition and flexible stage and tilt features, allowed the capture of high-quality images on a non-destructive basis.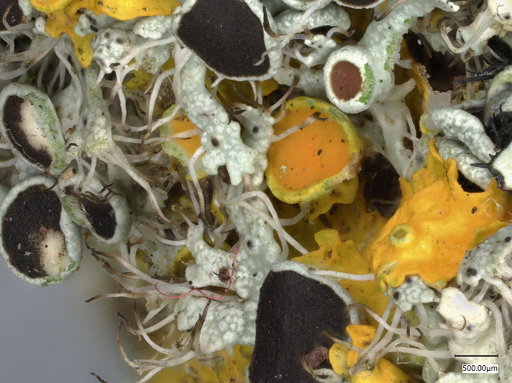 Lichen

The VHX-7000 is even being used in commercial projects undertaken by the University. A local company approached the team with a request to use the VHX-7000 and scanning electron microscope to solve a problem with its production processes. The company was a producer of titanium aerospace fasteners, and a problem with the forging of these items was resulting from contamination in the process. The VHX-7000 captured highly detailed images of the contaminated areas and, in conjunction with the University's electron microscope, ultimately enabled the company to identify where in the process this problem was occurring – and take appropriate remedial action.
Previous winner of an R&D 100 award, the primary advantages of a KEYENCE solution are speed, image quality, image enhancement and the user-friendly operating system, which offers images, prompts and short «how to» guides – making even technically complex features simple to use.
The VHX-7000 allows both 2D and 3D measurements to be carried out in a matter of seconds, swiftly switching between surface features, contamination and grain size among others. The data is saved on the integral 1TB hard drive, with the system then able to generate automatic reports. Millions of images can be saved, then shared via LAN or USB as needed.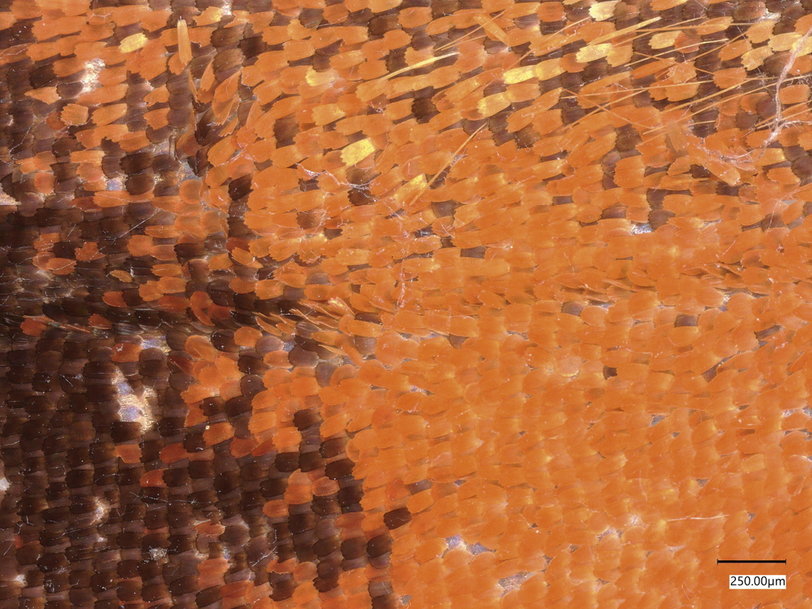 Butterfly scales

A combination of optics, digital camera, electronics, software, and a wide choice of motorised XYZ and rotating stages, allows performance of all types of inspection and analysis via a single system. This means applications traditionally performed on stereoscopic, metallurgical, measuring and even SEM microscopes can be transferred to the VHX-7000, as it combines the features of these four types of microscopes in one.
The ability to use the optical shadow effect mode also enhances the quality of sample analysis in research, as this function makes it possible to detect surface defects and inconsistencies, rivalling images obtained by a SEM.
Richard Duff of the University of Derby commented: "The VHX- 7000 is extremely beneficial to our operations here. It is rapid, repeatable, high-resolution and has a wide variety of image enhancement features, yet is also very easy to use and very quick to train a new user. This is particularly beneficial as we frequently need to train new students to use the system, and its intuitive operating system makes this very straightforward.
"We selected KEYENCE as they are industry leaders and have the best product available in the VHX-7000, along with excellent support. This is our first KEYENCE product – we are delighted with this purchase and when we need to expand our capability in this area, we'll no doubt be looking to KEYENCE again."
For further information visit:
http://www.keyence.co.uk/uniofderbyvhx
To find other Keyence products, visit our website
www.keyence.co.uk