electronics-journal.com
Written on Modified on
TDK: A CLOSER LOOK AT VR DEVICES AND THEIR ULTRA-COMPACT SENSORS
VR devices play a key role in connecting real and virtual spaces, and tiny motion sensors mounted in them are enabling further performance improvements and miniaturization. TDK's technologies are making the metaverse experience more accessible and more real.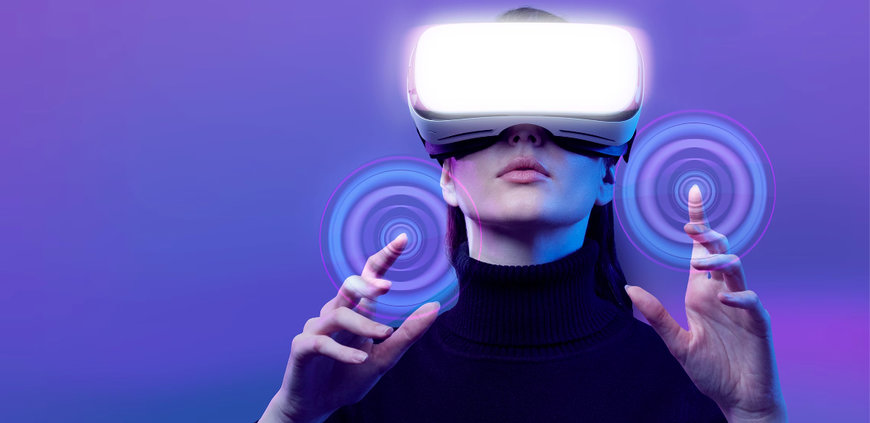 The metaverse is a virtual online space where users can enjoy a variety of experiences through their avatars. This virtual world is incorporating not only games and social networking but also other services like shopping and entertainment. This article takes a closer look at TDK's sensor technology that is underpinning the miniaturization and high performance of VR devices.
The metaverse is drawing substantial interest

The metaverse is a computer-generated 3D space that spans across the Internet. It is widely believed that the metaverse holds immense potential—comparable to that of the original Internet revolution. Some estimate the global metaverse market will grow to $678.8 billion by 2030.
VR devices are essential for exploring the metaverse

The explosive expansion of the metaverse is underpinned by the progress of high-performance PCs and smartphones capable of generating 3D graphics, the proliferation of cryptocurrencies and NFTs (non-fungible tokens) used for transactions in the metaverse, and advances in VR devices like head-mounted displays (HMDs) and controllers. By wearing an HMD, users can immerse themselves in virtual spaces rendered by high-resolution 3D graphics.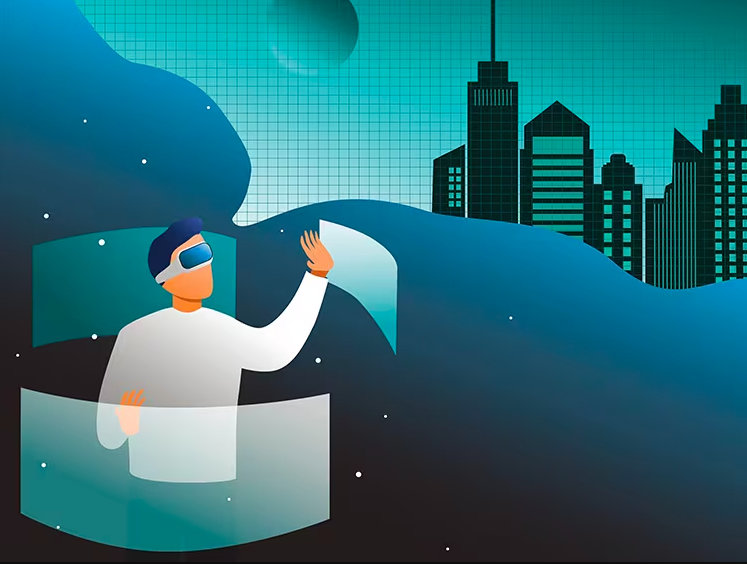 The performance required of sensors for VR devices

VR devices rely on numerous sensors to measure the motions made by the user and pass them to the VR processor. Among all the sensors, the motion sensor is the most important, detecting the movement and rotation of the user's head and hands in 3DoF (Degrees of Freedom) through accelerometers and gyroscopes.
The exceptional capabilities of TDK's motion sensors

TDK's ICM-456xy is an ultra-high-performance, 6-axis MEMS sensor family that combines a 3-axis gyroscope and a 3-axis accelerometer. At only 2.5 by 3 by 0.81 mm, the package is small enough to fit on a fingertip and can be mounted inside a variety of devices, including VR and other wearable devices.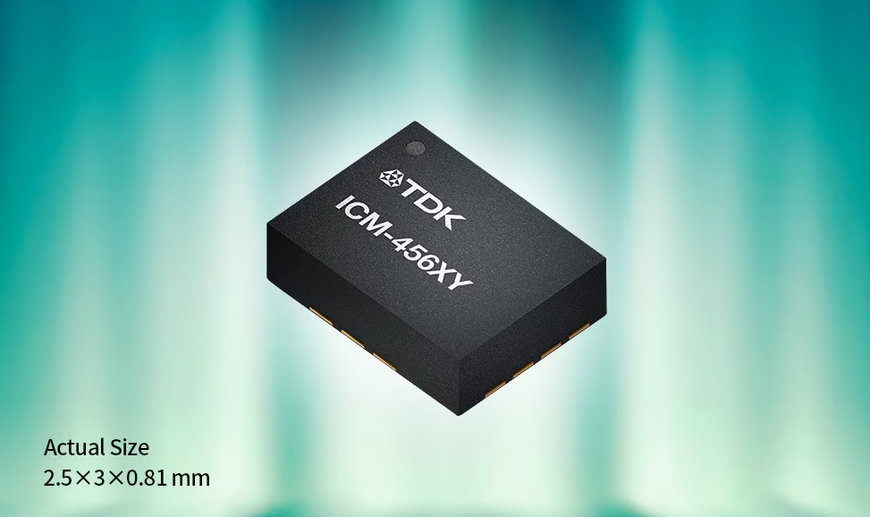 As the latest member of TDK's SmartMotion
®
family of MEMS motion sensors, ICM-456xy is the world's first IMU to feature BalancedGyro™ technology that enables outstanding vibration rejection and temperature stability of the gyroscope to ensure stable operation with high accuracy. It is a revolutionary motion sensor that achieves the lowest power consumption in the industry and supports machine learning/sensor fusion on-chip.
www.tdk.com