electronics-journal.com
Written on Modified on
DoD supply chain to benefit from Calumet Electronics' SBA HUBZone designation.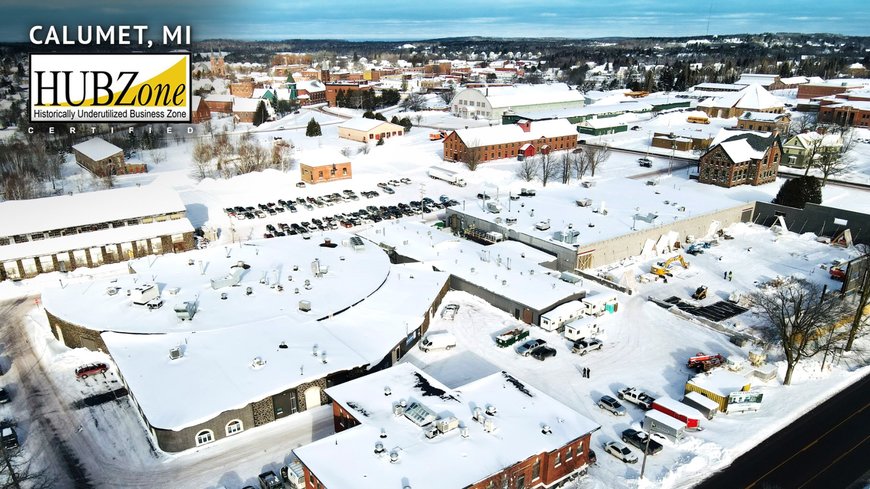 Calumet Electronics is pleased to announce its SBA certification as a HUBZone business. The certification enables the company to meet the demands of the U.S. Department of Defense (DoD) while maintaining its commitment to the local community and protecting American security interests as a leading electronics manufacturer.
Calumet now fills a vital need for DoD companies that are required to use HUBZone certified businesses. Companies in the DoD supply chain can leverage Calumet's advanced and highly reliable circuit boards while meeting the federal government's HUBZone requirements. The certification also allows DoD companies to continue supporting critical jobs that Calumet brings to its small rural community in the Upper Peninsula of Michigan.
Calumet meets two primary requirements of HUBZone suppliers. It is 100% American-owned and well over 35% of its employees reside in a Historically Underutilized Business Zone.
"Calumet gives the DoD peace of mind that the high-quality PCBs they require are made in America," said Calumet's VP/COO, Todd Brassard. "Our performance already attracts top DoD and industry OEMs to Calumet. As America's only industry-leading PCB supplier to earn the certification, we hope this will further encourage OEMs in the DoD supply chain to take advantage of our distinction and join our efforts to keep electronic manufacturing strong in America."
Small businesses are often at a disadvantage when competing with large companies for government contracts. The Small Business Administration's HUBZone program fuels small business growth with a goal of awarding at least three percent of federal contract dollars to HUBZone-certified companies each year. As HUBZones expand to more rural communities, it validates Calumet's commitment to providing long-term employment and opportunities for employees to grow and develop.
The manufacturer employs over 300 full-time residents in Michigan's Upper Peninsula. For more than 50 years, Calumet has thrived in the beautiful Keweenaw Peninsula, creating economic prosperity in the local community. Just 11 miles from Michigan Technological University, Calumet is gaining national recognition for its investment in talent and community. The HUBZone certification ensures the company can continue its vision in the place it calls home while reinforcing its mission to protect American electronics from offshoring.
"Calumet is all about growing to support our community," said Brassard. "We are the namesake of our community and couldn't imagine growing anywhere else. As 80% of electronics manufacturing is offshored, the HUBZone certification further solidifies our position as leaders in the American electronics industry and will help us exceed the expectations and demands of the DoD."
www.calumetelectronics.com