electronics-journal.com
Written on Modified on
TDK: Power Inductor SPM Series
The SPM series power inductors are the metal composite type wire-wound inductors that have the coils integrally molded with metallic magnetic powder. Compared to ferrite-base wire-wound inductors, the SPM series inductors realize larger current, lower Rdc, smaller size and superior DC bias characteristic.
In addition, they ensure low magnetic flux leakage and are effective as a means to suppress acoustic noise of the coil. This article introduces the structure, features, and application of these products, and other information that helps you in an easy-to-understand way.
Product summary

The SPM series are the inductors that have the coils integrally molded with metallic magnetic powder. TDK offers a large selection of the SPM series inductors, including the low-profile SPM-LR series, the SPM-HZ and SPM-V series for automotive applications, and others.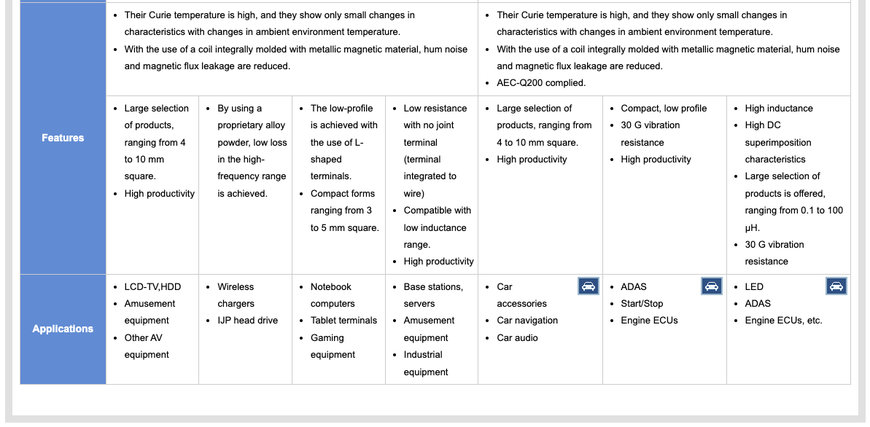 Product structures

Figure 2 shows the structure of each SPM series. The integral mold structure and the welding method for connecting the wire and terminals achieves high reliability.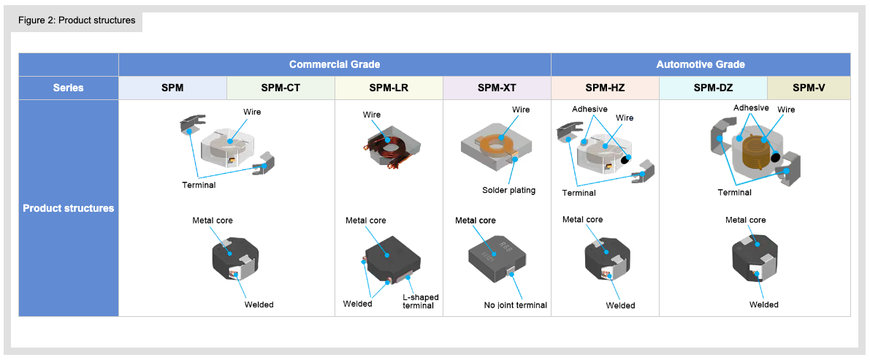 Product features

Figure 3 shows the features of each SPM series.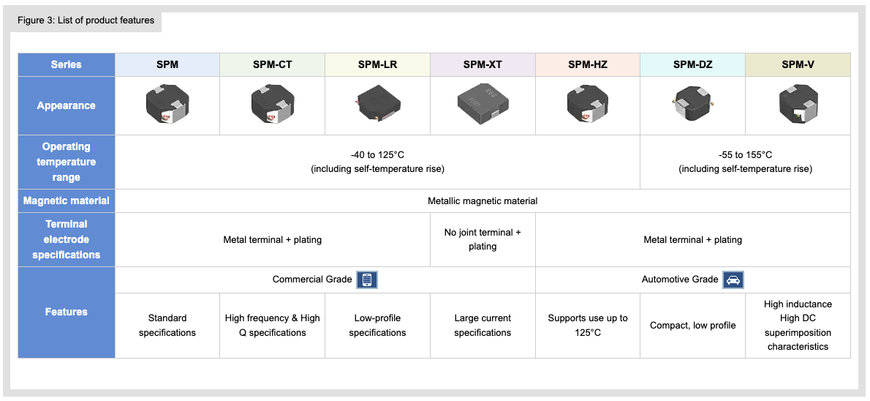 One of the remarkable features of the SPM series is that they are made with metallic magnetic core. Compared to ferrite cores, metallic magnetic cores have higher magnetic saturation density and better DC bias characteristic. In addition, since their Curie temperature is high, they show only a small change in characteristics with ambient temperature.

Since the SPM series inductors are made with wire-wound cores integrally molded with metallic magnetic powder, they do not have a core gap and the acoustic noise is reduced. Also, they have good shielding qualities and the magnetic flux leakage is small.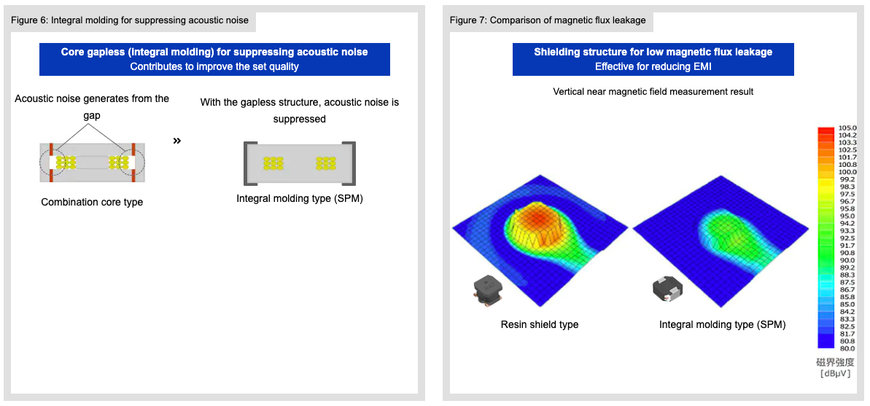 List of products

Figure 8 shows the list of products by series and by shape. You can view the detailed information of the product or purchase a sample by clicking the type name.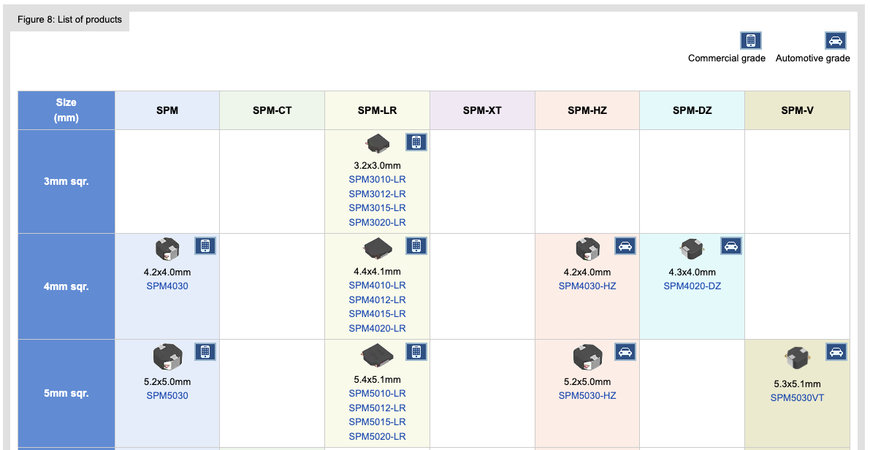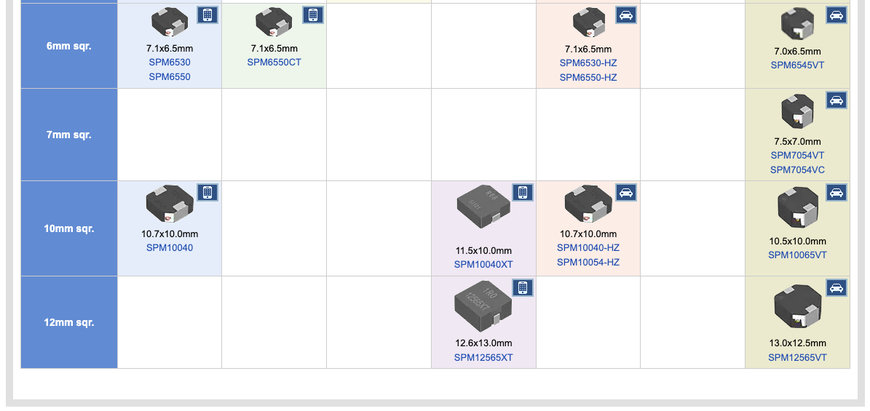 What are power inductors?

Power inductors are inductors used for power supply circuit such as DC-DC converters. They are also called power coils or power choke coil. One of the inductors' characteristics is that they store energy by self-induction function. Chopper type DC-DC converters use inductors having such characteristics with switching devices for voltage conversion (see Figure 9).
Depending on the processing method, inductors can be classified into multilayer type, thin-film type, and wire-wound type. Since wire-wound type permits large current to flow, most of the power inductors are wire-wound type. Various wound-type power inductor products with ferrite or soft magnetic metal core are offered. Recently, the multilayer type and thin-film type, with which reduction of size and thickness can be achieved, are being improved to allow for larger current.

www.tdk.com