electronics-journal.com
Written on Modified on
Teknic ClearPath Servos – Powering the Guinness World Record Domino Robot
Teknic's ClearPath servos power the Dominator, a Guinness World Record setting robot, made by Mark Rober! In just over 24 hours, the dominator placed over 100,000 dominos to create a Super Mario Bros. mural.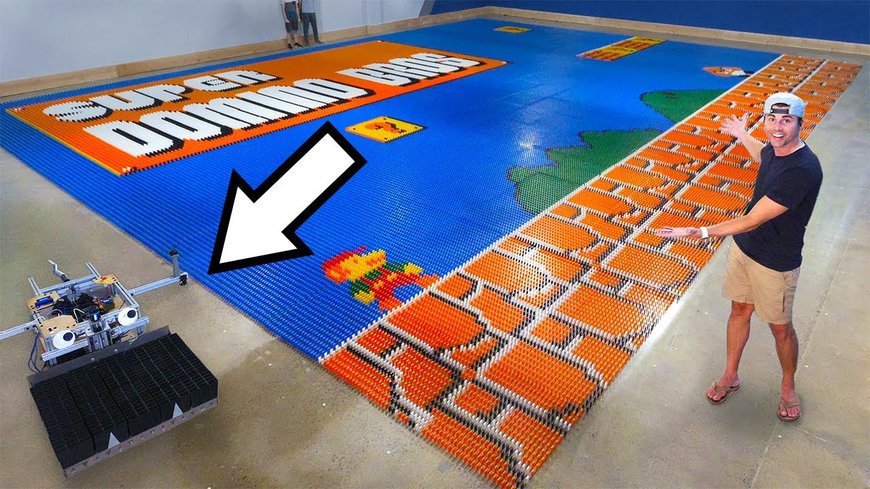 Teknic's all-in-one servos were used to power the omnidirectional wheels to place 300 dominos at a time, with an accuracy of a couple millimeters. See why Mark Rober's team refers to ClearPath servos as "the gold standard in terms of speed and accuracy" in the video hit.


Key Features of ClearPath:
High Performance Servo Drive: Automatic compensation for inertial loads (including direct drive wheels like in AGVs like the Dominator), velocity accuracy of under 0.005%, patented anti-vibration algorithms, an easy auto-tune, and more.
Easy to Use All-in-one servos: Control with step and direction or initiate pre-programmed moves with digital I/O using Arduinos and other controllers; or program on any Linux or Windows PC with Teknic's rich C++ or C# library.
Rugged and reliable: Brushless DC servo motors with oversized bearings, Class H windings (180ºC), fully sintered rare-earth magnets, and extensive testing during production assures high quality and lasting reliability.
Order Online: Pricing of $249 for NEMA 23/34 and $698 for NEMA 56/143 and IEC D100; Teknic products are backed with a 3-year warranty and 90-day money back guarantee. See ClearPath specs.