electronics-journal.com
Written on Modified on
Amphenol SOCAPEX introduces a brand-new line of locking components to enhance the cybersecurity of interconnected systems
With the ever-increasing threat of cyberattacks across the world, it is crucial to keep systems safe and secured from attackers, no matter the origin of the source. While keeping strong passwords and changing them frequently is one of the most efficient ways to strengthen cybersecurity, other risks remain. Systems can also be breached through connectors.
Aware of this issue, Amphenol SOCAPEX has developed a locking solution for 38999, RJFTV, USBFTV connectors and caps series. Locks ensure additional security by reducing the risk of manual unlocking of plugs and caps, thereby limiting deliberate intrusions through connectors.
The new line includes CapLock, PlugLock and Metal CapLock solutions.
CapLock is a locking ring that prevents direct access to the cap mounted on a receptacle to secure access to the port. Once the Caplock is installed, it rotates freely around the cap and prevents it from being manually unlocked.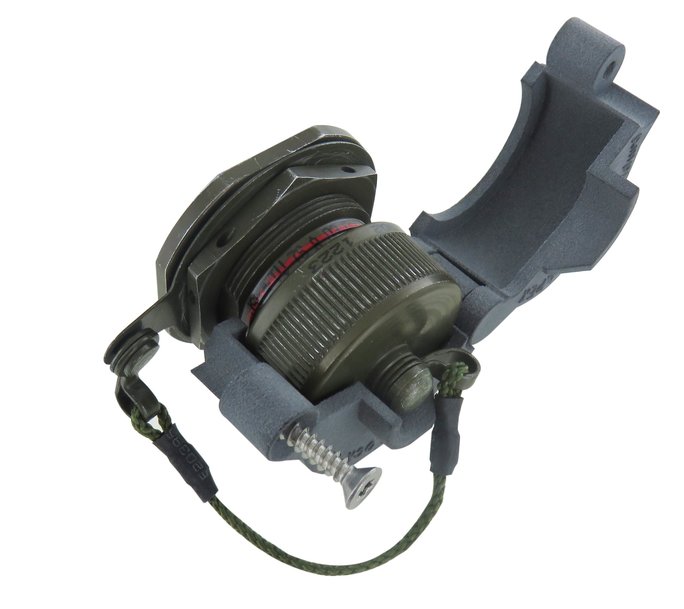 CapLock
PlugLock is a ring that prevents intrusion on a port by locking the connection between the plug and thereceptacle. Once installed around the coupling nut of the plug, PlugLock rotates freely around it, preventing manual unlocking.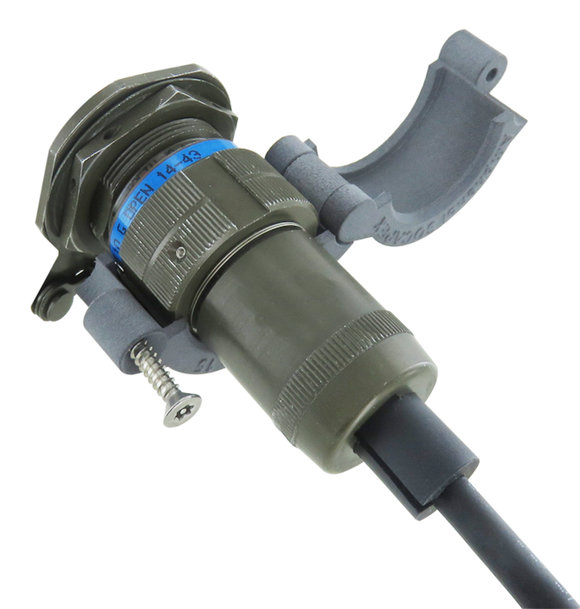 PlugLock
Metal CapLock is a cap for receptacle that includes a coupling nut which can be activated or deactivated using a specific locking screw.
Metal CapLock
Key Features:
CapLock and PlugLock
• 3D printed with composite material
• Three locking types available:
o Cable seal, metal wire, must be cut to unlock
o Torx safety screw, removable with an adapted key wrench
Metal CapLock
• Metallic: Aluminum and Marine Brass
• Same sealing and CEM protection as standard caps
Markets:

"Amphenol SOCAPEX is the first company to develop a line of locking accessories that will help strengthen cybersecurity by protecting the connectors. Amphenol SOCAPEX team has developed this product line based on customer needs for enhanced security. We are confident that this solution will help reduce the risk of cybersecurity breaches through increased connector protection" says Cesar Lopez, Product Manager, Amphenol SOCAPEX C5ISR.
For more details on the products please visit:
https://www.amphenol-socapex.com/en/products/connectors/accessories-backshells-caps/caplock-pluglock
Lockings are also available through our network of distributors. See the detailed list on our website:
https://www.amphenol-socapex.com/en/find-a-distributor
.
Product videos available

•
PlugLock
https://youtu.be/j3IsN7LUGjM

•
CapLock
https://youtu.be/lqbf5CgJF7c


•
Metal CapLock
https://youtu.be/nudYsrdCW48
If you need any help to select the right connector for your application, please contact our Technical Support team. Go to:
https://www.amphenol-socapex.com/en/technical-support