electronics-journal.com
Written on Modified on
NEW ABB RELAY RETROFIT PROGRAM TO MODERNIZE PROTECTION AND CONTROL SYSTEM
The ABB Relay Retrofit Program covers the entire replacement process from engineering and installation to testing.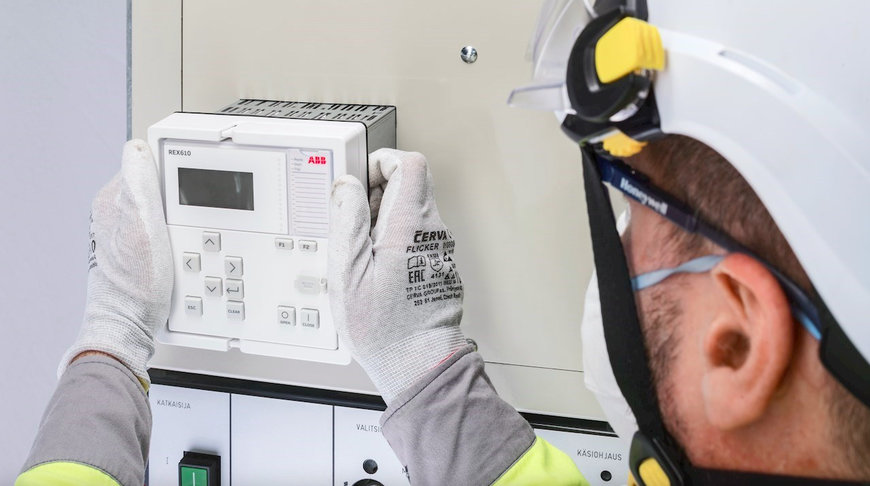 ABB has launched the Relay Retrofit Program for the replacement of select SPACOM protection relays to the latest protection and control technology, REX610.

REX610 is the first all-in-one protection relay to support all basic power distribution applications with only six variants, making it easy to order, set up, use and service. This relay can be easily adapted during its entire lifetime to meet the shifting requirements for protection, communication and network.

The new program involves a fast and streamlined installation process that includes a configuration template, which ensures the REX610 relay configurations are matched to each SPACOM relay default configuration. Furthermore, the new mounting assemblies feature pre-wired terminals to minimize the need for re-wiring and thereby the need for updating existing wiring diagrams.



REX610 relays offer equivalent functionality of SPACOM relays with the possibility to configure additional protection functions. As REX610 fully supports the IEC 61850 standard for communication and interoperability of substation automation devices, the program also provides an opportunity to upgrade the entire communication system at the same time, to better meet today's protection and communication requirements.

REX610 has fully modular hardware and a broad selection of default functionality with optional add-on access to a web-based data-sharing and backup service, ABB Ability™ Backup Management for electrical systems – Data Care, where all firmware updates will also be accessible. This provides secure online storage and easy sharing of technical information from the protection relays.
www.abb.com