electronics-journal.com
Written on Modified on
PCH Network Portal provides factory automation with new Ethernet communication modules
Parker Hannifin is releasing PCH Network Portal, a new approach to Ethernet communication modules that transforms machine I/O architecture.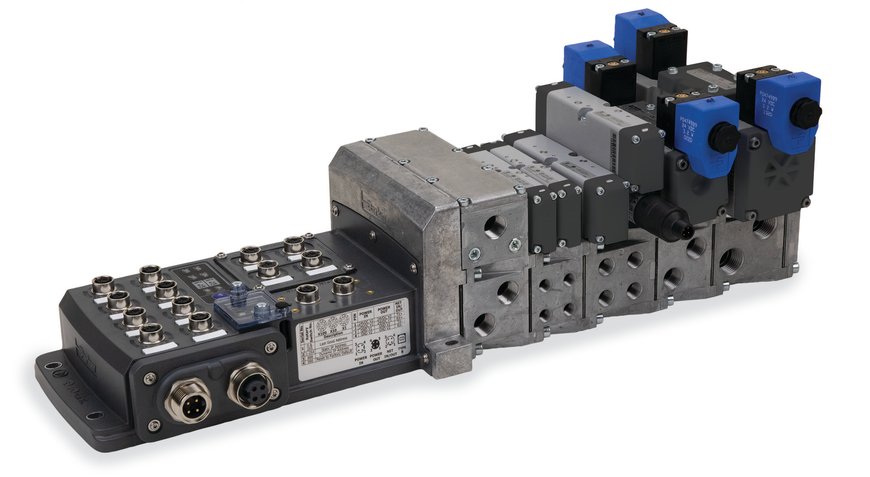 The Ethernet communication module meets user requirements at any period in the machine's life, from conception and integration, through to production and maintenance requirements. Where most existing solutions are modular in design with fluctuating dimensions, PCH Network Portal integrates the versatility of its configuration into a single compact footprint to provide notable market differentiation.
Another important feature allows users to tap into the power of IO-Link, extending connectivity to remote IOs and limiting wired connections. The flexibility of IO-Link also allows users to set-up a connection port as a digital input (DI), digital output (DO) or IO-Link master port, bringing added value to applications that include material handling systems, vehicle body assembly, industrial assembly lines, end-of-arm tooling (EOAT) for robots and other automated industrial equipment.
Part of Parker Hannifin's field bus/industrial network offer, the decentralised I/O and IO-Link master ports of PCH Network Portal pave the way to optimised machine architecture and higher levels of configurability - all while connecting to five sizes of the company's H Series ISO valves.
PCH Network Portal can communicate with many industrial controllers as it supports EtherNet/IP, PROFINET, Modbus TCP and EtherCAT protocols. This capability makes it ideal for a number of flexible manufacturing applications, including: where machine changes are common; where PLCs are not always accessible; or where obstacles on the plant floor make set-up, configuration and troubleshooting time consuming.
Configurable I/O with true PNP/NPN circuitry switching and IO-Link on each port facilitate easy machine design changes. As a further advantage, built-in programming functions (such as de-bounce timers and time-stamped rolling 40 errors, warnings and events logs) make troubleshooting and integration easy, even for unexperienced programmers. Users can configure and troubleshoot via a laptop, tablet or phone with a secure and lockable Bluetooth
®
connection.
Able to operate in temperatures between -15 and +49°C, the PCH Network Portal features configurable IO-Link master ports inside an IP65-rated, weld splatter resistant housing to future-proof machines against network architecture changes.
Learn more about PCH Network Portal at:
https://ph.parker.com/gb/en/pch-network-portal
.
www.parker.com