electronics-journal.com
Written on Modified on
The new JAI-GO-5100MP-PGE polarisation camera enables analysis of material thickness, stress points, and other defects not observable using standard imaging techniques.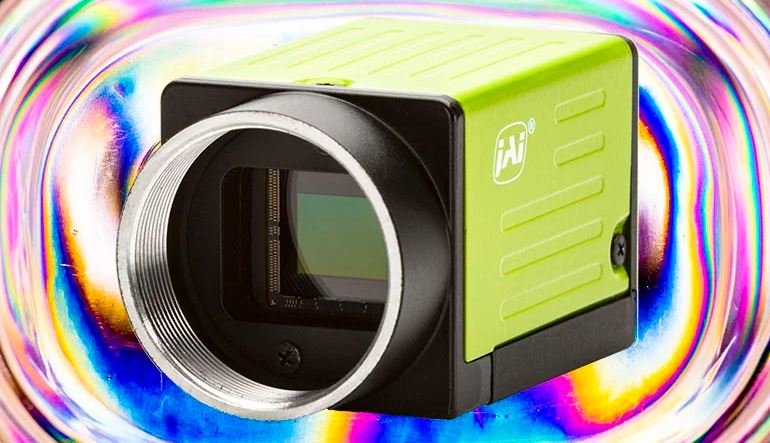 Featuring Sony's IMX250MZR polarised CMOS sensor this GigE Vision camera can also reduce the effects of reflections and hot spots from shiny materials such as plastics and glass. The unique on-board calculation of key parameters such as angle and degree of linear polarisation frees up host resources for other processing tasks.
JAI's Go series delivers an exceptional blend of small size, high versatility, and excellent performance making them the perfect starting point for a wide range of machine vision applications. With CMOS sensors for monochrome and colour imaging and a polarisation option, there are plenty of options to suit various applications. The Go series family - with resolutions ranging from 2.4 to 5.2 megapixels in a compact form factor that fits in your fingertips and weighs only 46 grams.
Using a combination of ROI and binning capabilities, this tiny camera can become almost anything you want - from an extremely fast VGA camera (at nearly 450 fps) to a super sensitive camera using binning to create 10-micron, or even 20-micron effective pixel sizes.
www.stemmer-imaging.com