electronics-journal.com
Written on Modified on
With the Open Frame Monitor, Kontron, a leading global provider of IoT/Embedded Computing Technology (ECT), presents the latest addition to its portfolio of monitors for industrial applications. The Open Frame Monitor is based on a visualization module with an integrated video controller that can be modularly configured and expanded. It is particularly suitable for use in harsh industrial environments, but also as a reliable solution in highly frequented POS/POI environments.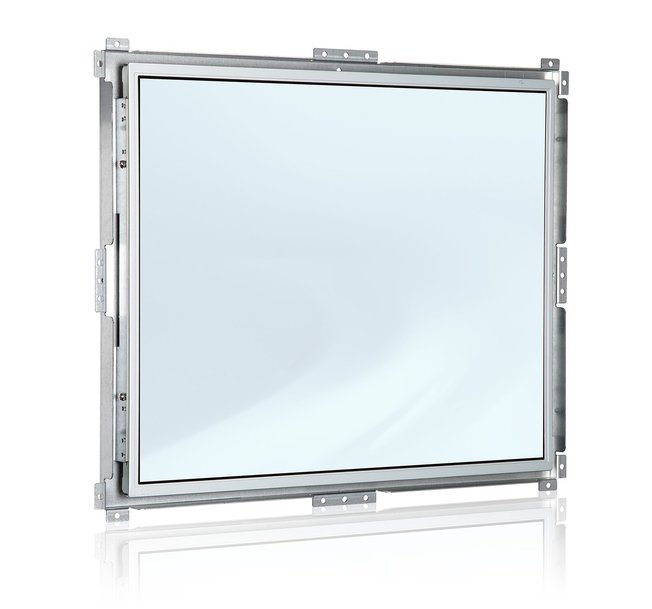 The robust Open Frame Monitors are available in the formats 15 inch with a resolution of 1024 x 768, 17 inch (1280 x 1024) and 19 inch (1280 x 1024). The lightweight yet rugged display (3.5 kg to 5.1 kg, depending on the size of the display) can be easily integrated into existing fronts and is available with PCAP, resistive touch or with protection glass.
The choice of different front frames ensures a maximum of flexibility. They are available in different versions: made of aluminium (dark grey, powder-coated) or stainless steel, for 19" control cabinet installation or with On-Screen-Display (OSD) buttons. Individual designs of the front frames, for example in corporate colours, can be implemented quickly and cost-effectively thanks to the modular concept. The shock-resistant display is particularly suitable for demanding environments on machines, in factories and control centres or for applications at the point of sale (POS) or point of interest (POI).
Extensive interfaces allow the use of various applications at the POS/POI and on the machine: VGA, DVI or DP are provided as video interfaces. Other interfaces, such as HDMI or FBAS, are optionally available.
Power is supplied via a 12 Volt or 24 Volt (10-32 VDC) connection.
The Open Frame Monitor supports Windows 7, Windows 8.1 incl. Embedded, Windows 10 IoT and Linux.
Open Frame Monitors with other features, e.g. a touch controller with serial interface and USB, as well as other display sizes are available as an option.
Complete Panel PC variants are also possible on a project basis.
www.kontron.com