electronics-journal.com
Written on Modified on
RAFI's selector switches in the RAMO S series feature a completely closed housing with IP65 degree of protection and M12 terminals.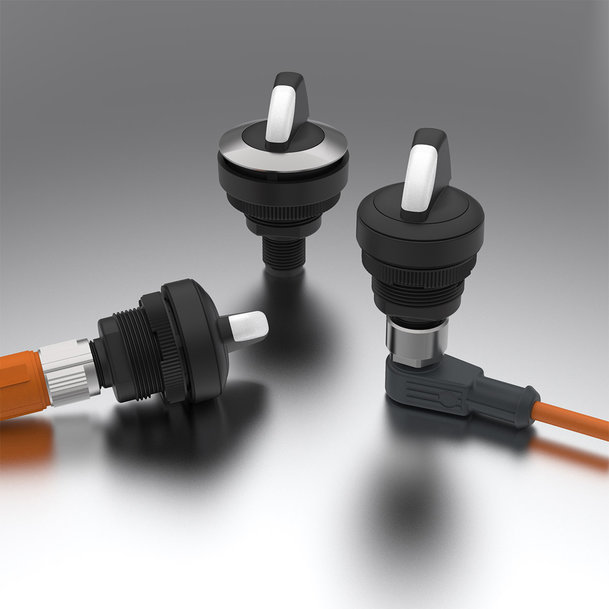 RAMO S selector switches

That means they do not need any additional housing. Therefore, these switches – like all control and indicator elements in the RAMO 22 and 30 series – are ideal for cost-effective construction and retrofitting of decentral applications. Depending on the series, the switches are designed for mounting holes with diameters of 22.3 mm or 30.3 mm.
Alternatively, the RAMO EDGE fixing angle offers the option of placing the switches offset on any surfaces or on 40-mm profile rails. The RAMO S series comprises selector switches in different types with rotating angles of 40°, 60° or 90°. Depending on the model, the levers can be switched to up to three positions and the actuation functions momentary contact, latching or momentary contact and latching. The contact functions available are 1NC+1NO, 1NO and 2NO. The rugged selector switches are also available in illuminated versions with translucent handle marking.
The simple connection with standard M12 plug terminals makes wiring unnecessary, so RAMO switches, key switches and lamps can even be installed by untrained personnel. The components in the RAMO 22 series feature black front rings in synthetic material, while the RAMO 30 versions have flat stainless steel bezels.
www.rafi.de