electronics-journal.com
Written on Modified on
Dunkermotoren will by no means be disloyal to itself in the process. On the contrary. It is precisely with PROFINET that Dunkermotoren demonstrates its strength: the integration of electronics in the motor housing.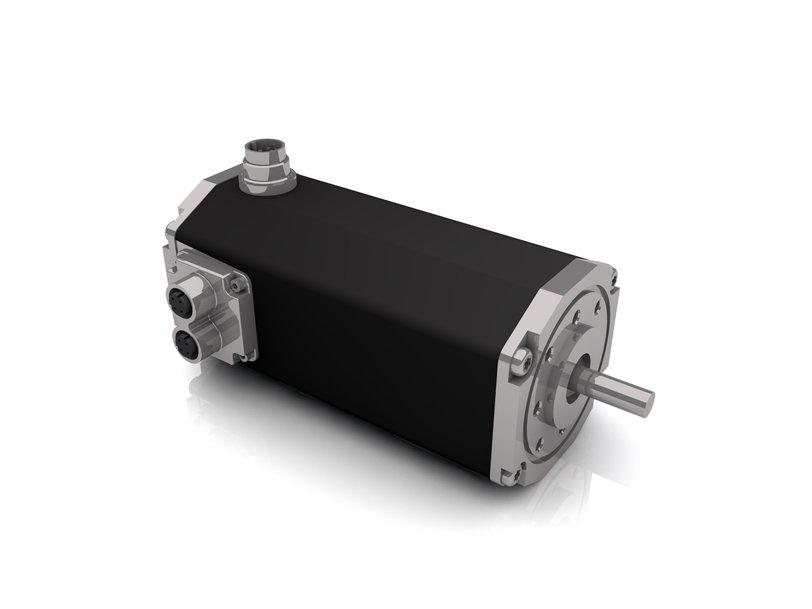 What does the future of drive technology look like? There are indeed enough different expert opinions and forecasts. But on these points, there are unanimous opinions:

The triumphal procession of Industrial Ethernet will continue unabated.
Automation will become more transparent because the components can provide much more and better data from the field level.
PROFINET communication is ideally equipped for exactly this. PROFINET is fast, transparent and future-oriented. It is therefore hardly surprising that Dunkermotoren, as a motor technology manufacturer, is making use of this technology. More than two decades of experience with intelligent drives are thus combined with state-of-the-art communication.

Even the complete PROFINET communication is highly integrated in the motor housing. This eliminates the need for costly gateways. Synchronous communication becomes possible. Even PROFIdrive, with application classes 1 to 4, has been implemented and thus offers, for example, synchronous operation of several axes. Dunkermotoren is the first manufacturer to offer application class 4 completely integrated in the motor housing.

PROFIdrive itself is a drive profile that significantly simplifies commissioning compared to earlier technologies. Tedious tuning of individual parameters and programming of sequences are a thing of the past. Drives are simply integrated into the configuration environment and are immediately ready for operation.

In PROFINET systems without PROFIdrive Dunker's own Quickstart commands ensure fast commissioning. Several commands are combined into one, sequence programs are reduced to a clear minimum.

PROFINET is much more than just the changeover from simple fieldbus-based to Ethernet-based communication. PROFINET makes every component transparent. Because the transmission of huge amounts of status and status data does not affect the highly synchronous process data, all components in a PROFINET network can be analyzed and monitored at any time. The OPC UA capability of PROFINET is practically already the gateway to the IoT universe. The valuable data can be transported on safe paths to the outside and analyzed there. At any time, the digital twin of a complete plant can be synchronized with the real plant.

Dunkermotoren can be easily integrated into this world. As a highly integrated and decentralized motor solution, for example with the BG 95 dPro PN or with an external motor controller, for example the BGE 5510 dPro PN control electronics. If special safety functionalities are required, for example SLS or SSM, or if a Siemens controller is suitable due to its topology, SIMATIC MICRO-DRIVE controllers can also be used together with a specially adapted portfolio of Dunkermotoren motor solutions.

In addition to the communication interface, the motor includes the complete output stage, the encoder and the controller, including dynamic motor monitoring. Consequently, the mechanical components can also be mounted at the same time. In this way, customers receive complete drive units consisting of motor, gearbox, brake and linear cylinder from a single source. Connecting, integrating, projecting and then producing has never been so easy. For commissioning, the "Drive Assistant 5" commissioning tool is available, which establishes contact with the motor via the Ethernet connection. "Let's connect" - special step-by-step commissioning descriptions clarify the final details.

The strict PROFINET certification is a guarantee for smooth operation. With this, Dunkermotoren wants to ensure that there is no troubleshooting in the first place, but that the drive runs fault-free over its entire service life.

A prognosis is allowed at this point: The combination of PROFINET and PROFIdrive, application class 4 completely integrated in drives will set standards. As so often before, Dunkermotoren technology will serve as a model for products from other manufacturers. BG 95 dPro and BG 66 dPro PROFINET are already available. The BG 75 dPro PN follows in the beginning of 2021.

www.dunkermotoren.com