electronics-journal.com
Written on Modified on
Leveraging more than 30 years of industry experience, STXI Motion, a global leader in motion control and servo systems, and Redler Technologies, a specialist in electrical power and motion control, have partnered to address the growing needs of machine builders for mobile, compact, and ruggedized low-voltage motion solutions.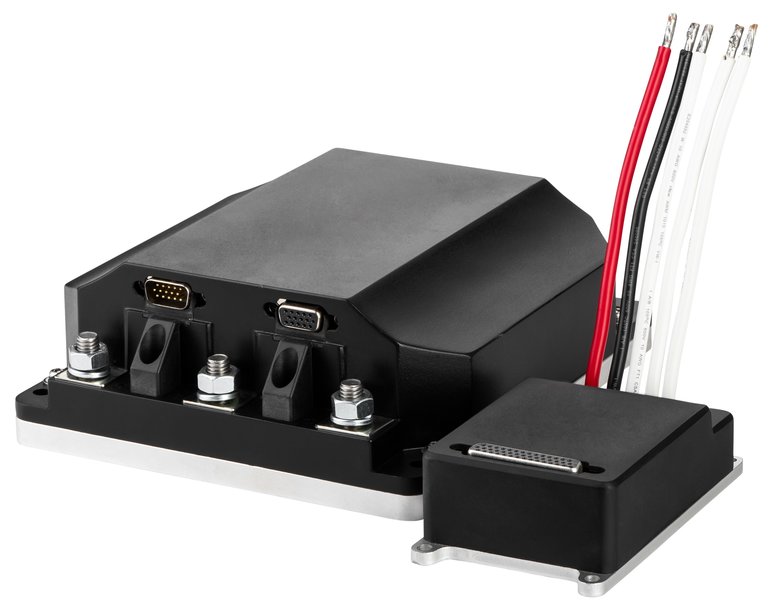 STXI Motion provides motors, encoders, and mechanical designs for full motion design solutions. By combining STXI Motion's portfolio and expertise in low-voltage servo motors and drives with
Redler Technologies
' servo drives for harsh environments and embedded systems, the partnership delivers complete, optimized motion solutions for machine builders working in robotics, agriculture, intralogistics, shuttle systems, unmanned systems, mobile, and battery-powered applications.
Low-Voltage, High-Current Harsh Environment and Embedded Servo Drives

The Rayon 70 and Rayon 300 servo drives
power low-voltage motors up to 12 kW. Designed to meet military standards, these drives are optimized to ensure durability in rugged equipment and harsh environments. They are resistant to extreme temperatures reaching -10°C; impervious to hot, cold, or rapidly fluctuating temperatures between -40°C and +85°C; and endure the effects of shock, vibration, and warm and humid environments.
Ideal for a broad range of motion-control applications operating in harsh conditions, the Rayon 70 and Rayon 300 provide high power density of more than 40 A in a small footprint. The drives offer near-motor mounting and customizable connector and cable interfaces for machine builders working in tight spaces.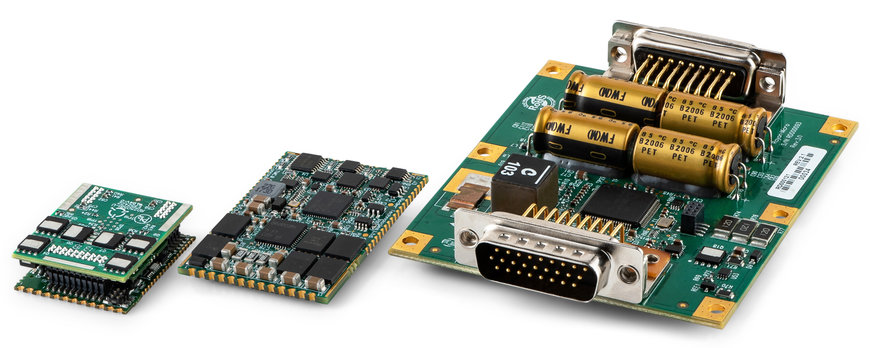 The highly efficient
Rayon Micro, Rayon Tiny, and Rayon Single-Board embedded servo drives
can power motors up to 1000 W. Easily integrated into any robotic or industrial application with peripheral components and proprietary hardware, these compact and lightweight modules enable OEMs to develop tailor-made multi-axis motion solutions.
The modules power low-voltage motors with 12.5-20 Arms continuous current. The Rayon Micro module supports 100-400 W motor power, the Rayon Tiny module supports 200-600 W motor power, and the Rayon Single-Board module supports 600-960 W motor power. A fully digital control enables fast response and high bandwidth, closed-loop control of position, and speed, current, and stepper modes.
www.stxim.com