electronics-journal.com
Written on Modified on
KONTRON'S ACE FLIGHT 4783 DUAL MODEM MODMAN IS NOW FLIGHT-QUALIFIED
Kontron, a leading global provider of embedded computing Inflight Entertainment and Connectivity (IFE&C) solutions, today announces the first flight and qualification of the ACE Flight 4783 Dual Modem MODMAN.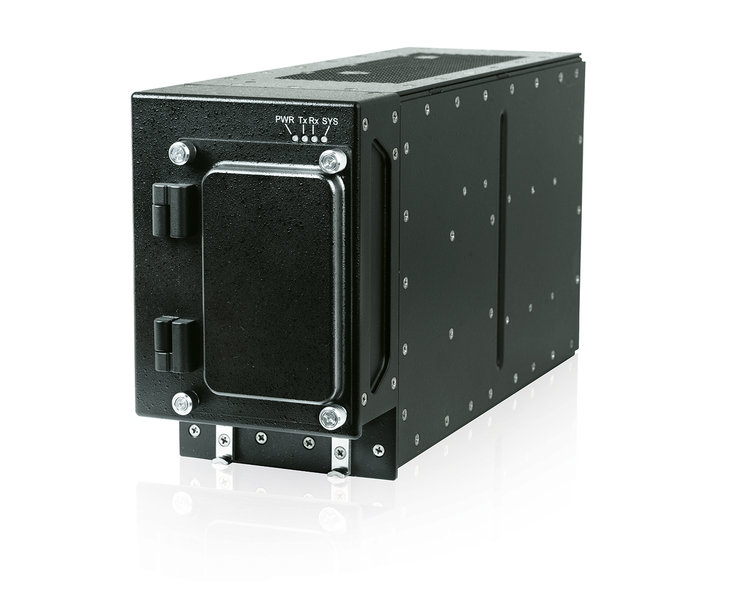 The Dual MODMAN accommodates two satellite modems in a single 4MCU LRU, while still maintaining compliance to the ARINC 791/792 standard for Modem Manager (MODMAN). The initial product configuration uses the two Ka-Band modem cards targeted for the new Inmarsat GX+ network – the iDirect iQ800 and the Hughes Jupiter. Other modem sets for the Dual MODMAN are anticipated in the future by Kontron to support operation on different combinations of regional or global networks.
The motivation behind multi-modem architecutures for Inflight Connectivity (IFC) is similar to a mobile phone user roaming between different Cellular networks. For example, with the GX+ enabled Dual MODMAN, while flying over the continental US, passengers will be connected to Hughes' JUPITER satellite fleet. When the aircraft leaves US airspace, the system automatically switches to the iDirect based Inmarsat Global Xpress (GX) network, thus ensuring a completely seamless passenger experience across all regions.
In addition to the two modem card slots, the ACE Flight™ 4783 Dual MODMAN provides a full Server capability within the same 4MCU package. This includes a 6-core Intel
®
Xeon
®
processor, 24-port managed Gigabit Ethernet Switch, up to 16TB internal storage, 4G Cellular Modem for ground communications and all of the standard aircraft interfaces that are expected in an airborne server.
These additional features enable use of the Dual MODMAN not only as a Connectivity Server, but also as a combined Connectivity & Media Server for aircraft installations with Size Weight and Power (SWAP) constraints.
Kontron's customer for the launch of the ACE Flight™ 4783 Dual MODMAN is GDC Advanced Technology, LLC, a subsidiary of GDC Technics, LLC, based in Ft Worth, Texas. GDC Advanced Technology is an IFC terminal integrator and engineering specialist while GDC Technics has extensive expertise in aircraft installation and certification through it's FAA ODA. The Dual MODMAN is introduced as part of the GDC FALCON 300 IFC system, which has been installed on multiple Boeing B737 VIP aircraft and was selected by Saudia Airlines for their upcoming A321NEO and A321XLR fleets.
"Kontron is pleased to launch the ACE Flight™ 4783 Dual MODMAN product, which is the first available multi-modem platform complying to the ARINC 791/792 standard", says Andy Mason, Executive VP of Global Avionics for Kontron. "As the aviation market goes through this recovery period, we see trends continuing that started pre-COVID – standards based, open architecture systems that support flexibility, scalability and interoperability for the airlines and terminal integrators."
"Deployment of IFC terminals supporting operation on multiple satellite networks, using multiple modems with a single antenna, is another driver that bears watching", Mason continues. "With new constellations such as LEO expected to be become available for IFC applications in the next few years, there is a need for future-proof systems such that new capabilities can be added. The new Dual MODMAN and the ACE Flight™ 2780 Auxiliary Modem Unit (AMU) are examples from Kontron of this scalable approach."
In addition to the B737 and A321 platforms, GDC is developing STCs for the B787, B777 and the A330. Kontron will be presenting the latest avionics products at the 2021 APEX Expo in Long Beach, CA on December 1 – 2.
www.kontron.com