electronics-journal.com
Written on Modified on
Predicting Anomalies Before Breakdowns Occur: Ultracompact Sensor Module Redefines the Status Quo of Equipment Maintenance
Factories and manufacturing sites need to prevent anomalies in machinery and equipment to minimize downtime. Productivity can be raised by predicting problems and performing maintenance preemptively, instead of reacting only after breakdowns have occurred. To facilitate this type of predictive maintenance, TDK has developed i3 Micro Module—the world's first ultracompact sensor module featuring embedded edge AI.


The technical challenges of implementing predictive maintenance on the manufacturing floor

Generally, manufacturing sites are expected to operate their machinery and equipment at 100% capacity. This is because productivity can be held high by running at full capacity—in fact, many factories operate 24 hours a day, 365 days a year. Today, the concept of predictive maintenance is gathering considerable interest as a means to reduce the downtime of machinery and equipment. It refers to using sensors to monitor factory machinery and equipment in real time, predict anomalies and failures before they occur, and take preemptive action.
In contrast to traditional reactive maintenance, where actions are taken after failures or anomalies occur, predictive maintenance is believed to reduce the risk of failures, minimize manufacturing downtime, and extend equipment life. It is a major theme within the ongoing global movement toward smart factories*1, and is expected to be adopted in a variety of manufacturing settings.
In predictive maintenance, the real-time monitoring of equipment and machinery conditions using sensors is known as Condition Based Monitoring, which is considered to be a particularly key technology. Trying to achieve this, however, presents two major challenges. First, in factories, various sensors and analysis tools are generally provided as disparate systems, which complicates the collection and processing of data, thereby making it difficult to utilize the results of analyses. Secondly, due to wiring and other physical constraints, sensing at the positions desired by users is often unfeasible, hindering optimal condition monitoring.
Predictive maintenance in factories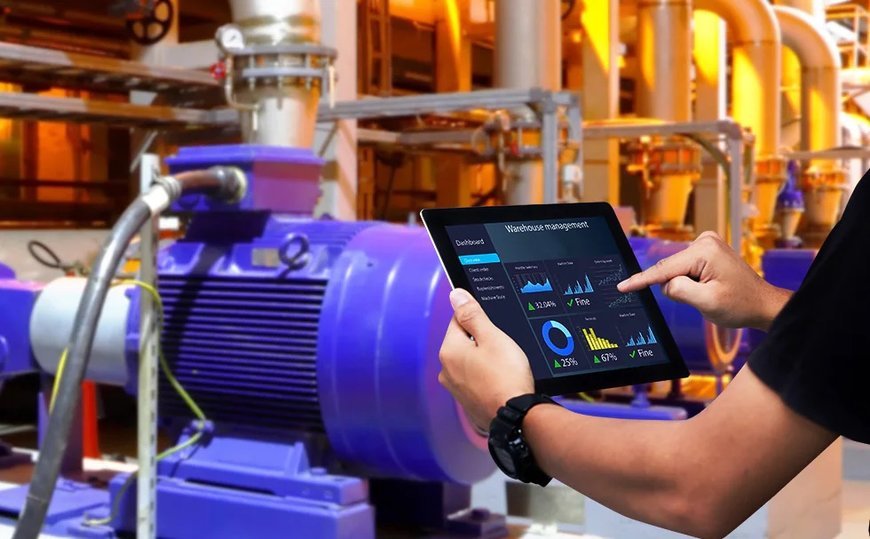 Primarily by monitoring the movement of motors inside factories and industrial robots using various sensors, anomalies and failures of machinery and equipment can be predicted.

Sensors, edge AI and networking integrated into an ultracompact sensor module solution

TDK has developed i3 Micro Module, the world's first sensor module with built-in edge AI*2, overcoming the two aforementioned challenges.
i3 Micro Module integrates various sensors (vibration, temperature, sound, pressure etc.), edge AI, and mesh network*3 functionality into a single unit, facilitating data aggregation, integration and processing, which had been difficult in the past. Because it is an ultracompact, battery-powered wireless sensor module, users can achieve sensing at any desired position without physical constraints like wiring. This dramatically facilitates the prediction of anomalies in machinery and equipment, enabling an ideal Condition Based Monitoring implementation.
Numerous benefits are brought to the manufacturing floor, such as monitoring through visualized equipment information instead of relying on manpower, understanding the health of machinery and equipment to help extend their lives, and minimizing production downtime by preventing unexpected failures—thereby contributing to establishing an ideal predictive maintenance system.
i3 Micro Module is a multi-sensor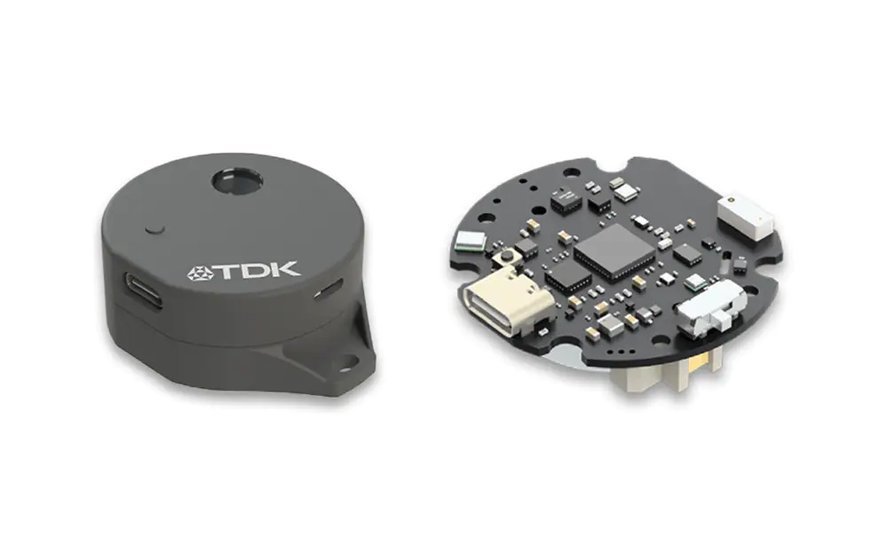 By attaching this compact module to equipment, various sensors monitor conditions like vibration, temperature and sound in real time. A variety of anomalies and failures can be detected in a timely fashion.
Predictive maintenance based on edge AI (conceptual illustration)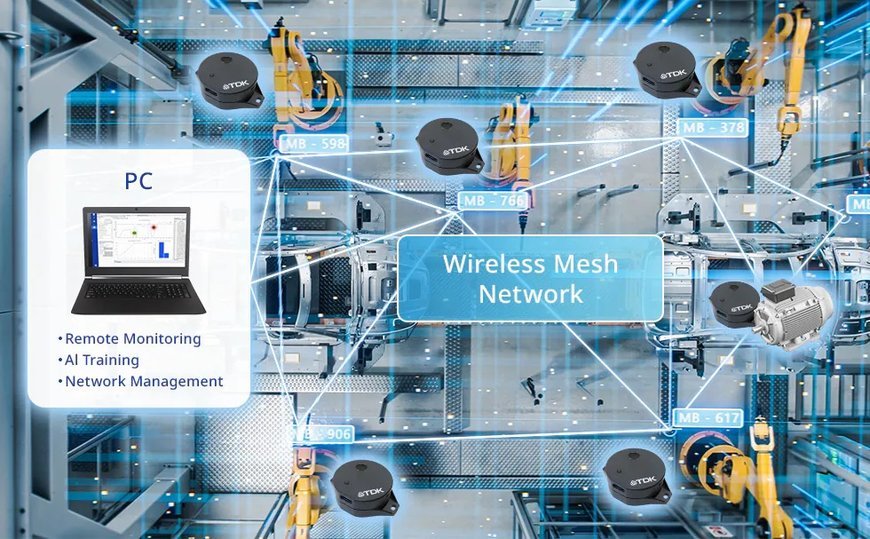 Data detected by the sensors are processed by i3 Micro Module's embedded edge AI. The data do not need to be aggregated and analyzed in the cloud, minimizing network traffic. Modules connect to each other through a wireless mesh network, which is formed automatically between modules simply by installing them.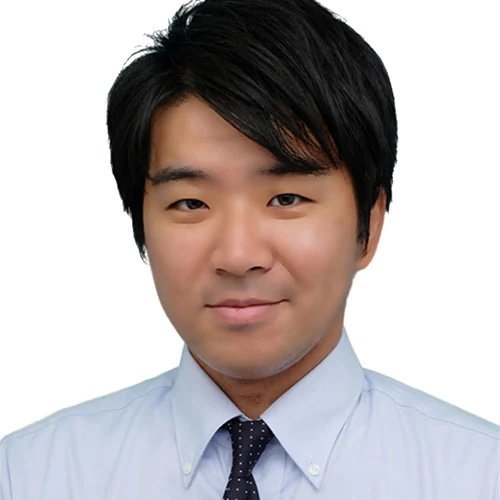 Kazuyuki Endo
CbM Development Unit
Condition based Monitoring Business Unit
Next Generation Products & Solutions Group
TDK Corporation
The great potential of sensor modules empowered by edge AI

Battery-powered module products like i3 Micro Module require advanced technology to miniaturize and integrate sensors and wireless communications, and to optimally control everything inside the module in a power-efficient manner. The miniaturization and integration of such components and power-saving control were made possible by applying technologies cultivated through the vast experiences with electronic components and batteries, TDK's core products. TDK has also long been conducting research and development on edge AI as an applied technology that builds on its sensor products, successfully developing the world's first sensor module with embedded edge AI capabilities.
Kazuyuki Endo of TDK Corporation's Next Generation Products & Solutions Group spoke about the future of i3 Micro Module. "We will continue to incorporate new sensing technologies and power supply technologies like solid-state batteries while we expand the range of applications, and integrate them into even smaller packages so that they can be embedded in all kinds of equipment. We also plan to further mature the embedded edge AI to enable it to continuously learn the situation at the point of installation and make autonomous decisions, thereby evolving the module to be able to support the types of advanced decision-making required at the forefront of integration."
TDK is also envisaging offering i3 Micro Module to its customers as a solution that incorporates cloud integration.
Through advanced software and hardware development and integration, TDK will continue to help bring next generation smart factories to life.
The future of i3 Micro Module: A module that supports advanced decision-making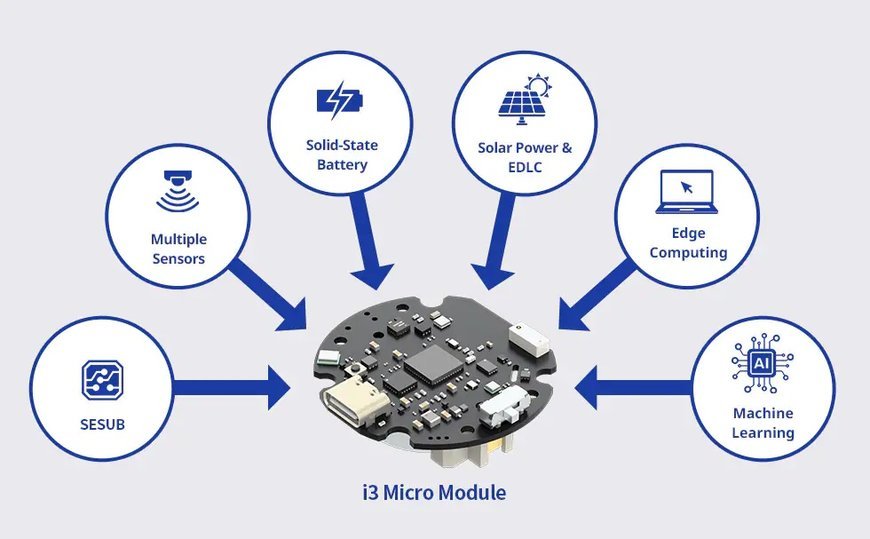 TDK will continue to incorporate new sensing technologies and power supply technologies like energy harvesting and solid-state batteries while expanding the range of applications, and integrate them into even smaller packages so that the modules can be embedded in all kinds of equipment.
www.tdk.com