electronics-journal.com
Written on Modified on
Fraunhofer and Leibniz institutes kick off the "Green ICT @ FMD" competence center
In order to contribute to reducing the carbon footprint of digital technologies through research and development, the Fraunhofer and Leibniz institutes cooperating in the Forschungsfabrik Mikroelektronik Deutschland (Research Factory Microelectronics Germany) are jointly establishing a cross-site competence center for resource-conscious information and communications technology (Green ICT @ FMD).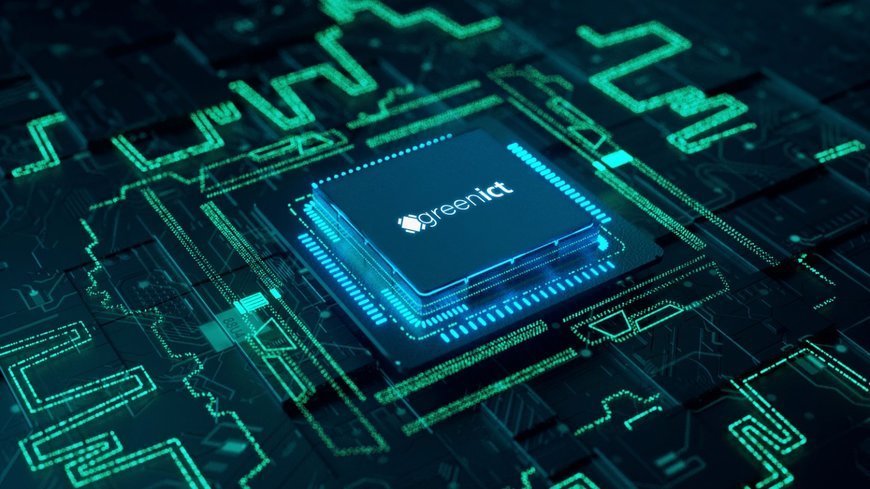 With the development of modern electronics for resource-saving information and communication technology, the "Green ICT @ FMD" competence center is paying tribute to the German government's climate targets

The German Federal Ministry of Education and Research is supporting the project, which started on August 1, 2022, with funding of 34 million euros as part of the Green ICT initiative, which is part of the German government's Climate Protection Program 2030.
Digitization is rapidly permeating everyday life and the world of work - a trend that shows no sign of abating. In many areas, digitization can make a significant contribution to saving energy and thus reducing CO2 emissions through the intelligent control of devices, systems, processes and networks. On the other hand, as sensor technology, electronics and artificial intelligence (AI) become more widespread, energy consumption will itself increase as a result of digital technologies.
Protecting the climate with modern electronics for resource-saving information and communications technology
To reduce resource consumption in the Internet of Things, in AI applications, and in data centers, significant advances are therefore needed in microelectronics and power electronics, including their manufacturing processes. In addition to central data processing infrastructures (cloud), modern networked information and communication technology systems increasingly have capacities for collecting and processing information at the edge of the network (edge). This results in increased flexibility in optimizing systems between resource consumption in the cloud and the edge, and data transmission between the cloud and the edge. The development of electronics for resource-efficient information and communications technology (ICT) can leverage the German government's climate targets in conjunction with edge cloud solutions.
The "Green ICT @ FMD" competence center as a contribution to the implementation of the German government's Green ICT mission
Federal Minister of Education and Research Bettina Stark-Watzinger emphasizes the importance of the project: "Sustainability in digitization is an important building block for achieving climate protection goals. We are already starting to do this with electronics for information and communications technology. With the Green ICT @ FMD competence center, we are creating a central point of contact for sustainable electronics. The competence center at Forschungsfabrik Mikroelektronik Deutschland is at the heart of our Green ICT initiative. In this way, we are not only strengthening climate protection, but also our competitiveness."
Building on the offerings, structures and competencies created with FMD, the planned Green ICT Competence Center can be implemented in a targeted and efficient manner. Application-oriented research in the field of microelectronics is to be gradually expanded over the next 3.5 years under the label "Green ICT @ FMD" in line with demand in terms of resource conservation and a significant reduction in the CO2 footprint in the further development of ICT applications and infrastructures in Germany and Europe.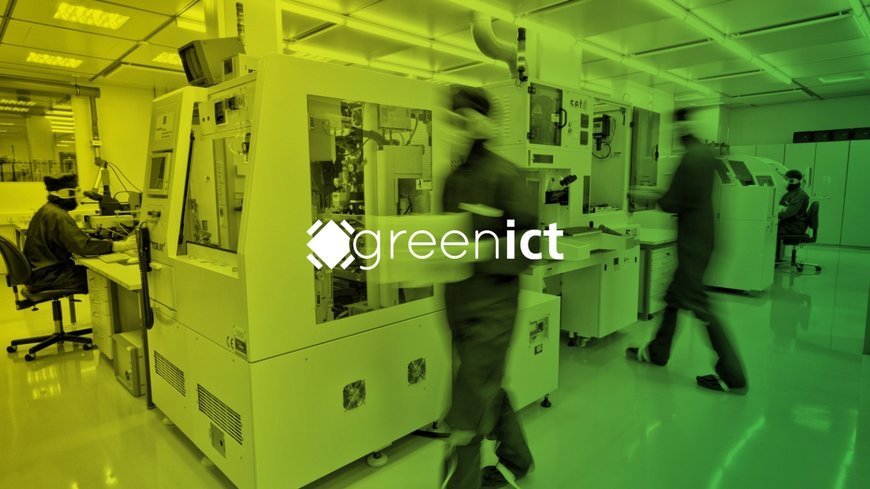 To reduce resource consumption in the Internet of Things, in AI applications, and in data centers, significant advances in microelectronics and power electronics, including their manufacturing processes, are therefore necessary.

FMD as a one-stop store for green ICT system and modeling expertise

Functionality, reliability and ecology must be perceived, analyzed and designed in their interaction for an information and communications technology that is environmentally friendly and conserves resources throughout its entire lifecycle. The entire life cycle of the hardware along all system levels must always be taken into account.
In the emerging competence center "Green ICT @ FMD", Green ICT-specific issues can now be coordinated and bundled, and cross-technology ICT solutions up to a high level of technical maturity can be offered from a single source for partners in industry and science. As an established structure for cross-location collaboration between different R&D institutions, the Forschungsfabrik Mikroelektronik Deutschland thus offers the opportunity, on the one hand, to take a comprehensive systemic view and further develop Green ICT issues with its partner network and, on the other hand, to create the necessary technical depth in the overall system view with the technological competencies of its Fraunhofer and Leibniz institutes.
Solution approaches for sustainable digitization

The services offered by the Fraunhofer and Leibniz Institutes are being expanded in the Green ICT environment in an application-oriented manner and closely aligned with economic requirements. New application- and system-oriented Green ICT hubs will be opened at the Erlangen, Dresden and Berlin sites to complement existing research activities of the FMD institutes and as a basis for further research work.
All of the FMD institutes' expertise on the central issues of future ICT applications is concentrated in these hubs. They are the first point of contact for project partners from industry and science and thus provide a particularly low-threshold offering. In addition to the one-stop store at the office, the Green ICT hubs are the key interfaces to the thematically bundled technology competencies and test and test environments (testbeds). The Green ICT hubs are implemented in the thematic focus areas of sensor edge cloud systems, communication infrastructures, and materials and processes for "green production", which have a particularly high relevance for industrial partners in Germany and Europe.
In addition to the task of bringing together the diverse research activities and existing expertise in the field of green ICT in Germany, developing them further in line with requirements and making them usable for industry, the overall project "Green ICT @ FMD" also includes accompanying measures for sustainable digitization. These deal both with early sensitization of the upcoming generations of specialists (academic program for young professionals - "Digital Green Camp") and further training of experts already in professional life. The special requirements in the cooperation with newly founded companies are addressed in a separate sub-project - Hub for Green ICT Start-Ups - in order to give emerging companies the opportunity to develop their product ideas in an environmentally friendly and resource-saving way from the very beginning.
Project partners of the "Green ICT @ FMD" competence center

Fraunhofer EMFT, Fraunhofer ENAS, Ferdinand-Braun-Institut, Leibniz Institute for Highest Frequency Technology (FBH), Fraunhofer FHR, Fraunhofer HHI, Fraunhofer IAF, IHP: Leibniz Institute for High Performance Microelectronics, Fraunhofer IIS, Fraunhofer IISB, Fraunhofer IMS, Fraunhofer IPMS, Fraunhofer ISI, Fraunhofer ISIT, Fraunhofer IZM.
Within the overall project, Fraunhofer IPMS focuses on new hardware concepts for energy optimization of intelligent sensor systems (sensor edge cloud systems). In addition, energy-saving communication infrastructures are being researched, for example by using the particularly energy-saving and low-radiation optical LiFi data transmission technology. Another focus is on the optimized use of resources (both materials and energy) within manufacturing processes.
In addition to reducing resource requirements, processes using alternative material types will be evaluated and offered in order to find long-term substitutes for environmentally critical materials. Since the cleanroom infrastructure is a major factor with regard to the environmental impact of electronic systems, Fraunhofer IPMS is also looking at optimized control of infrastructure technology (e.g. air circulation technology) and the use of recovery elements (cooling energy recovery or combined heat and power). In this way, the institute also wants to take a step towards a green microelectronics future at its own site.
Note: This article originally appeared on the website of Forschungsfabrik Mikroelektronik Deutschland and was slightly modified by the editorial staff of Fraunhofer IPMS.

www.fraunhofer.com