electronics-journal.com
Written on Modified on
Conta-Clip introduces the new, inverse and modular KDSI-SR cable entry system for reliable sealing
maximum flexibility and time saving feed-through of cables with and without plugs.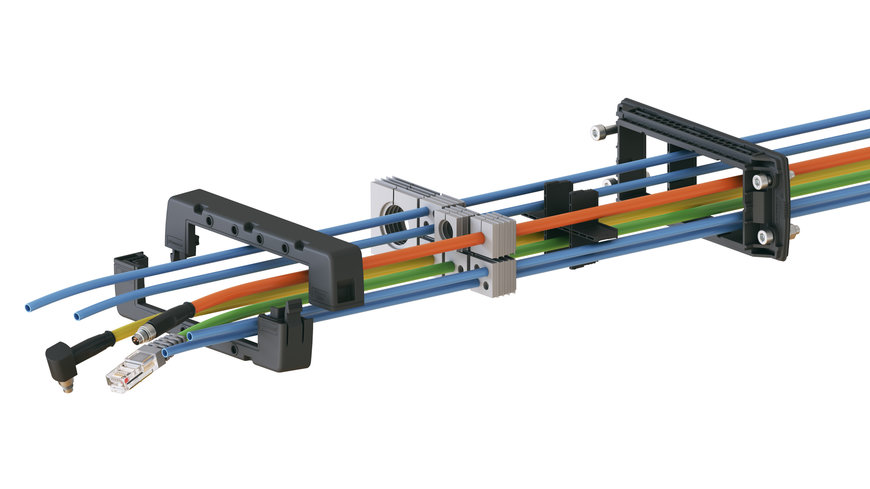 Exploded view of the KDSI-SR cable entry system with frame, sealing elements and cables.

The system is designed for installation from the outside of a control cabinet, enclosure or machine where little space is available. Part of the popular KDS Click cable management range, the KDSI-SR system, too, allows for comfortable, flexible reconfiguration of existing installations at any point in time. The components can be easily removed, exchanged and reassembled to fit different numbers of cables and tubes.
The clever system concept for the separable insertion of individual sealing elements facilitates customized cable management – since cables with plugs do not have to be disassembled and reconnected for retrofits or servicing, the manufacturer's warranty is retained. The KDSI-SR system is based on the proven modular design and simple assembly concept of the KDS program, using the same components. It merely features an inverse tapered design of the screw-on frame's opening and includes an additional two-part cover with TPE seals in three levels.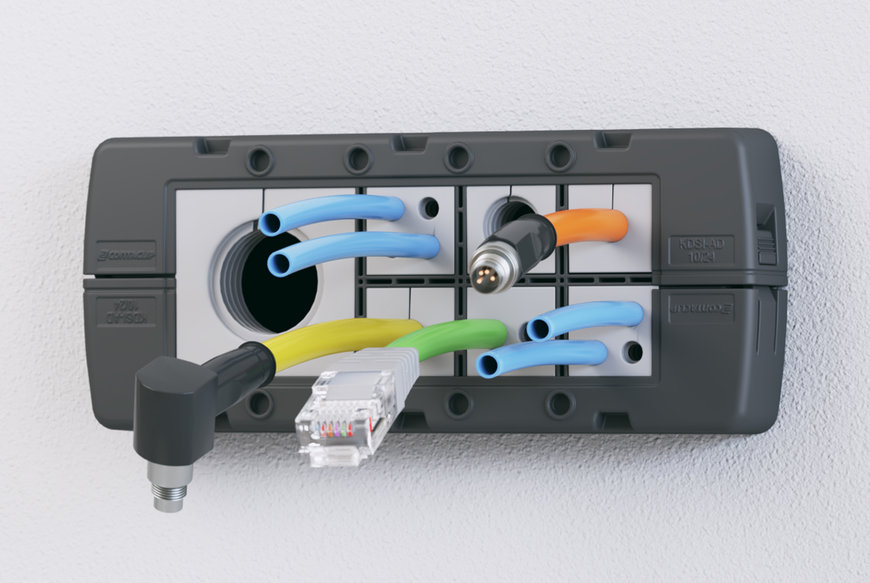 Modular KDSI-SR cable entry in a finished control cabinet installation.

This ensures an absolutely tight fit of the sealing elements and thereby IP66 ingress protection and reliable static strain relief compliant with DIN EN 62444. The conically shaped sealing elements with serrated edges are available for one, two or four cables or as blind plugs. The modular cable entry system enables increased packing density compared to cable glands. The halogen- and silicone-free system is suitable for a wide range of requirements and ambient temperatures from -40 °C to 120 °C. KDSI-SR frames are available for 4, 6, 8 or 10 sealing elements in various configurations to match different conductor diameters.
www.conta-clip.com