electronics-journal.com
Written on Modified on
Belden Launches Solutions to Enable Device Commissioning and Provide Advanced Cybersecurity
Belden Inc, has announced five new products that provide enhanced security, better performance and seamless integration.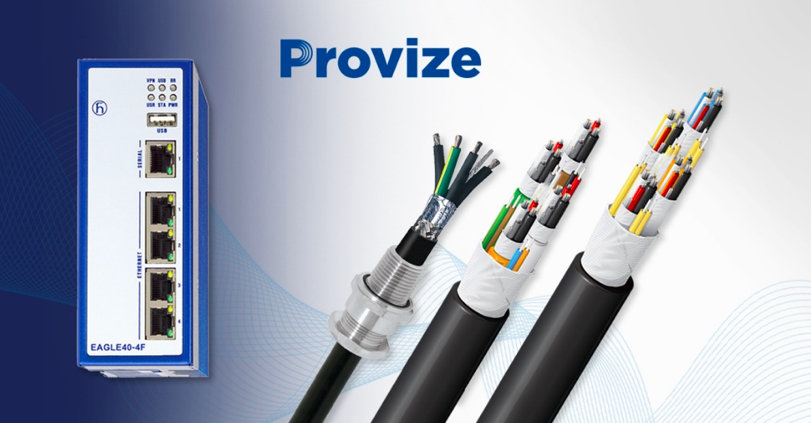 Releases include additions to Belden's PROVIZE Network Planning, Commissioning and Management Suite; a new Hirschmann Firewall; and a 4-Channel SMPTE Cable and VFD Cable Glands from Belden.

Data Orchestration & Management

Belden PROVIZE Explorer enables device commissioning by assigning management IP addresses and credentials via an easy-to-use interface. As part of Belden's PROVIZE Suite, PROVIZE Explorer integrates seamlessly with network planning and management applications.
Belden PROVIZE Planner allows users to gather requirements, build and validate intent-based networks and automatically create and export bills of materials listing recommended equipment via a single, easy-to-use interface. As part of Belden's PROVIZE Suite, PROVIZE Planner integrates seamlessly with exploration and management applications.
Hirschmann EAGLE40-4F firewalls provide deep packet inspection and advanced cybersecurity along with real-time traffic monitoring—all at an optimal price-to-performance ratio. With a robust design and varied certifications, the Hirschmann EAGLE40-4F is optimal for many industrial applications.
Data Acquisition & Transmission

Belden 4-Channel SMPTE Cable is a multi-channel hybrid cable that allows four cameras to be connected to a single installed cable. The 4-Channel SMPTE is available in riser and plenum versions, features a black outer jacket and is backed by Belden's industry-leading standard 10-year warranty.
Belden VFD Cable Glands allow explosion-proof or general-purpose ingress of VFD cables into enclosures and devices. Featuring a pass-through design for shield/ground isolation, VFD Cable Glands are ideal for all types of unarmored tray cables, flexible cables and cords, even in the most demanding industrial environments.
To learn more about these solutions, as well as the types of technology and applications they support, visit belden.com/new-products.

www.belden.com