electronics-journal.com
Written on Modified on
Mouser Electronics Partners with Siemens on Distribution Agreement for Industrial Automation Solutions
Mouser will be stocking parts from Siemens in a variety of product categories, including networking devices, human-machine interface (HMI) solutions, circuit protection and power supplies.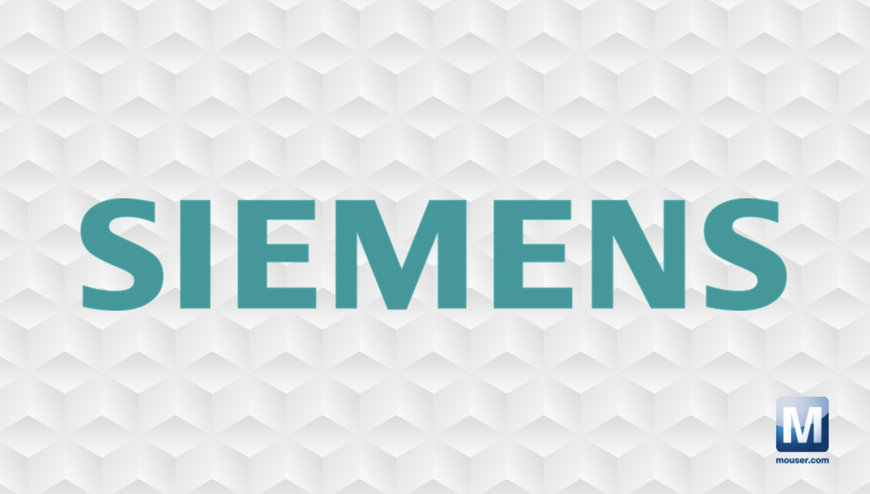 Mouser now offers Siemens' industrial automation products, such as the SIRIUS 2 contactors, which provide high contact reliability, prolonged endurance and usability in extreme conditions. The SIRIUS 2 contactors feature a modular design and a high performance-to-size ratio, saving valuable control cabinet space.
Also available from Mouser, the Siemens SIRIUS ACT series offers a unique portfolio of elegantly designed push buttons, indicator lights and switches that perfectly embody style, intelligence, and physical toughness. Constructed with genuine metal and high-grade plastics and engineered with smart functions and communication capabilities, these push buttons, indicator lights and switches have been element-tested to ensure reliability for mission-critical operations.
Siemens SITOP PSU100C power supplies feature a space-saving slim design and are suitable for distributed applications in control boxes or small control cabinets. The SITOP PSU100C power supplies are characterized by their low power loss over the entire load range. Power loss is extremely low even during no-load operation, making them ideal for machinery and equipment that is often in standby mode.
The LOGO! logic modules are programmable logic controllers (PLCs) that enable quick implementation of automation projects. Using the LOGO! modules, designers can quickly implement functions, such as timer switch, timer relay, counter, and auxiliary relay. Their compact, modular design saves cabinet space and allows for easy integration.
To learn more about Siemens, visit
https://eu.mouser.com/manufacturer/siemens/
.
www.mouser.com