electronics-journal.com
Written on Modified on
Intel, AWS and Megh Computing collaborate to close the digital divide in an underserved community.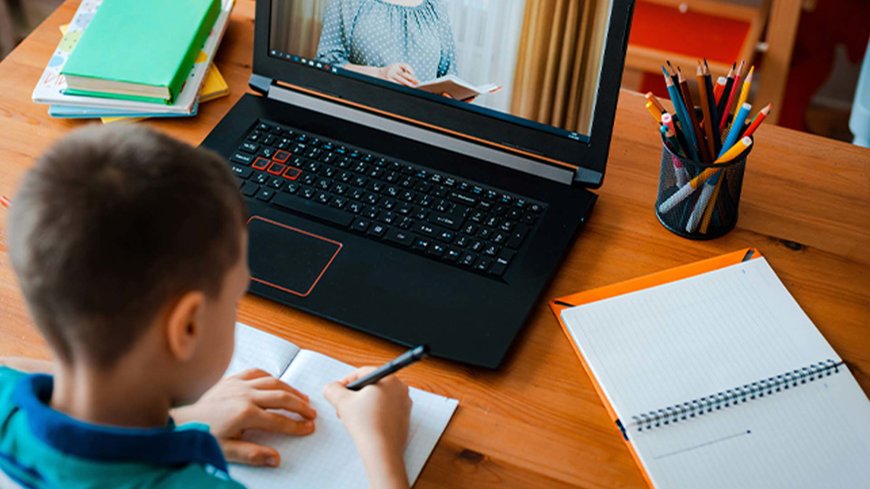 What's new: As part of Intel's $50 million Pandemic Response Technology Initiative to combat COVID-19, Intel, AWS and Megh Computing today announced a collaboration to deploy a Citizens Broadband Radio Service (CBRS) private network solution that will cover a three-quarter-mile area and enable remote learning with broadband access as an essential service for an underserved community in Sacramento, California.

"This private network solution on Intel technology provides students and teachers with the high-speed connectivity needed for equitable education and remote learning, and compute at the edge for video analytics applications. I'm proud to say our contribution is closing the digital divide in this area."
–Caroline Chan, Intel vice president and general manager of the 5G Infrastructure Division, Network Platforms Group

Whom It Affects: The high-speed CBRS network aims to connect the Leataata Floyd Elementary School and three adjacent residential housing locations within the Sacramento City Unified School District, one of 14 California school districts designated as underserved. The solution was developed to remove the digital divide for underserved students living in this community that go to Leataata Floyd by providing ubiquitous high-speed internet connectivity for access to educational services in Phase 1. Phase 2 plans involve scaling this same solution to enable essential online digital services (e.g., telehealth, rental administration) for the housing residents in this community.

Why It Matters: When the COVID-19 pandemic forced schools to close physical locations due to safety concerns, educators needed to implement rapid "distance learning" models, which rely on internet connectivity and computers for all students. However, according to the U.S. census, 4.4 million households with students still lack consistent access to a computer and 3.7 million lack internet access. To put that in context, according to the most recent data from the National Center for Education Statistics (NCES), 14% of children ages 3 to 18 don't have home internet access.

"Reliable high-speed internet is the equalizer in today's education," said Prasad Rampalli, expert advisor, California Emerging Technology Fund. "As we move forward from the pandemic, we must continue to utilize high levels of educational technology in teaching and learning. Lack of internet access, arguably the biggest hurdle we faced shifting to distance learning, must be addressed to ensure equal access to content and tasks for our students."

As a solution, private CBRS networks are gaining momentum as a bridging strategy to 5G and have created an inflection point in wireless technology. They solve for three barricades to rapid and broad industry adoption:

Ubiquitous access with broadly available spectrum (both rural and urban settings), leveraging CBRS (unlicensed/free spectrum).
Rich user experience given ample threshold and reliable bandwidth (e.g., reliable video services).
Reduced cost for access to fit low-income family needs.
While COVID-19 required distance learning for a specific period, scaling this private network solution to close the digital divide could have long-term positive, holistic educational consequences. For the Leataata Floyd school, COVID-19 and remote learning led to accelerated dropout rates exacerbated by poor internet access with selective Wi-Fi hotspots.

About At-Scale Solution: This private network utilizes the JMA & CommScope-based radio access network and Snowball Edge (IA-based) edge computing infrastructure. Megh Computing's video analytical applications run on Snowball Edge and AWS Cloud EC2 instances. Intel-based Chromebooks are equipped with a MultiTech dongle that provides connectivity to the CBRS private network. Based on the private network's demonstrated potential, the plans are to replicate the proven template and scale to a majority of the underserved school districts and select higher-ed campuses in the California state university system over the next two years.

"Providing affordable connectivity for remote education and improving safety in schools are an integral part of improving student outcomes," said Kim Majerus, leader, U.S. Education, State and Local Government at AWS. "We are proud to be working with the California Emerging Technology Fund and Intel on this important collaboration. With this collective effort, this deployment serves as a great example of how mobile private networks can be used for housing authorities across the globe."

What It will Enable: As measured by democratized access to high-speed networks and the necessary tools to utilize it, education equity should not be a scarce resource for so many children. While initially driven by the limitations to schooling due to COVID-19 shutdowns, reversing the digital divide has broader implications for all underserved communities. Given the capabilities of private wireless networks amplified by processing applications at the edge, communities, neighborhoods and school districts will be able to easily, quickly and securely institute a private network to connect those previously left behind.

www.intel.com