electronics-journal.com
Written on Modified on
Team and individual performances rewarded for EMEA activity. Arrow Electronics has been recognised both for team and individual performances by Bourns in its annual distribution partner awards.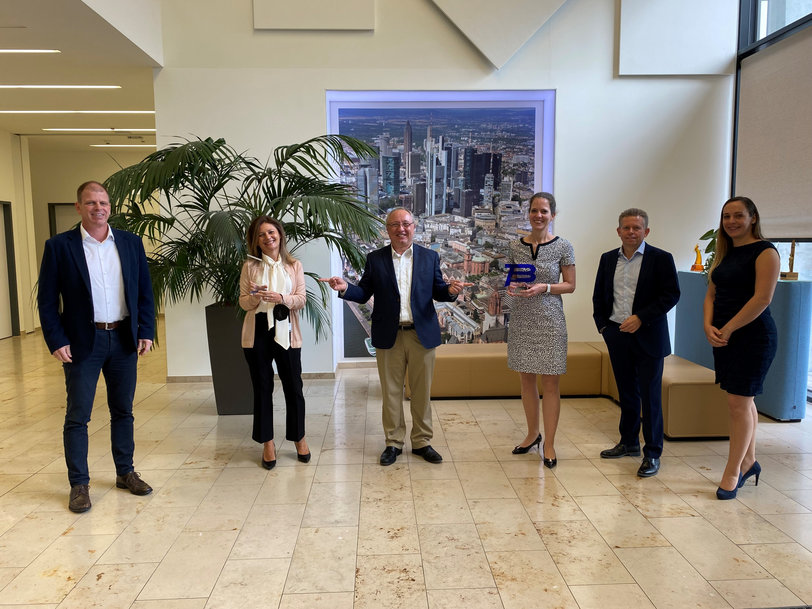 Photo caption (from left to right)

Matthias Hutter: Vice President, Product Management & Supplier Marketing – EMEA (Arrow)
Elisabetta Bianchi: Product Management Director EMEA (Arrow)
Ferdinand Leicher: Vice President Sales EMEA (Bourns)
Vera Steverding: Technology & Supplier Business Manager EMEA (Arrow)
Torben Rix: Director Marketing Pemco EMEA (Arrow)
Eszter Sipőcz: Key Account Manager for Arrow EMEA (Bourns)
The awards honour exceptional sales support provided by distributors that have contributed to Bourns' business growth in EMEA (Europe, Middle East and Africa).
In Arrow's Neu-Isenburg branch office at the end of September, Bourns named Arrow as the highest performing distributor, as volume partner EMEA, based on the company's overall performance. Arrow was particularly successful in the automotive sector and with products in the standard and custom magnetics, multifuse and fixed resistors categories.
Benjamin Hofmann, product group manager at Arrow, was named Most Valuable Person in recognition of his engagement both in business development and customer support activities, especially in the area of magnetics.
www.arrow.com