electronics-journal.com
Written on Modified on
Cyntec to Exhibit a Broad Range of Magnetic and Passive Solutions for Automotive ECU and Electrification at Electronica 2022
Standard and customised solutions in line with Cyntec's vision of being a global leader of prime technology, innovation & sustainability in the automotive electronics ecosystem.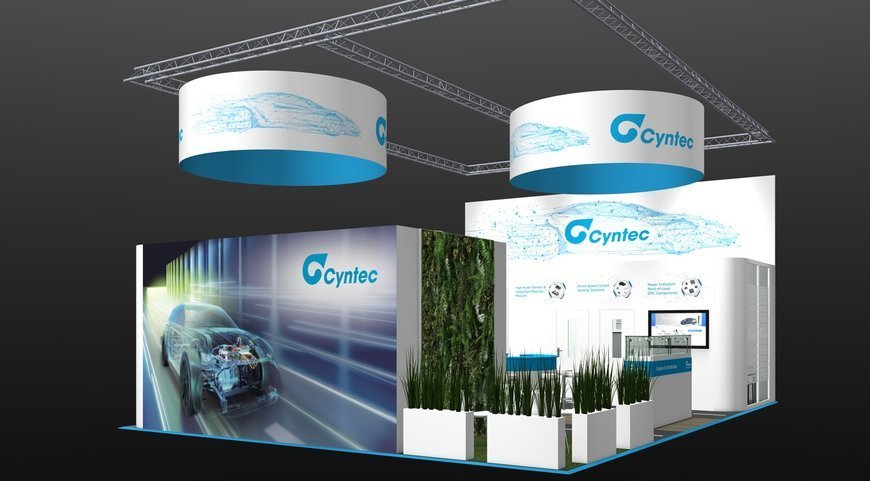 Cyntec, an expert in electronic devices for automotive applications, announces its participation at Electronica in Munich, Germany. Leveraging its solid competence in materials science, extensive engineering knowledge and highly automated manufacturing capabilities, Cyntec will present a broad range of magnetic and passive components suited to On-Board Charging (OBC), DC/DC Converters, Battery Management Systems (BMS) for electric vehicles, as well as Electronic Control Unit (ECU) applications.
Standard Components and Customised Products
To allow an efficient power conversion and a quick time-to-market, Cyntec offers a large variety of standard power chokes, highly integrated DC-DC power modules, and thick-film/welding types of current sensing resistors. All automotive-grade products fulfil the AEC-Q and various reliability test standards.
For customised products, Cyntec staff present at the booth will be happy to provide technical details on implementing high power density designs using the integrated magnetics concept, and achieving the mechanical and thermal optimisations through advanced simulation tools. For the current sensing application, the tight accuracy and lifetime drift stability for precision measurement will be illustrated based on different types of busbar shunt sensors and shunt sensor modules.
Smarter and Greener eMobility Solutions
With an increasing awareness towards the long-term sustainability, Cyntec is committed to develop a comprehensive magnetic and passive products portfolio that enables an improved power efficiency, an extended vehicle range, and a faster charging time for the eMobility application. Cyntec is also devoted to meeting the carbon emission reduction target through its production process and supply chain management as a green and responsible supplier.
Cyntec looks forward to welcoming Electronica visitors at Booth 215 in Hall A5 from 15th to 18th November in Munich, Germany, where our team of experts will be available to answer your questions and explore the possibilities of pushing the boundaries of automotive electronics innovation with our state-of-the-art technologies.