electronics-journal.com
Written on Modified on
Keysight technologies News
KEYSIGHT TO SPOTLIGHT SOLUTIONS THAT ACCELERATE HIGH-SPEED DIGITAL INNOVATIONS AT DESIGNCON 2023
At DesignCon 2023, Keysight will demonstrate how it enables innovators to push the boundaries of engineering by quickly solving design, emulation, and test challenges to create the best high-speed digital experiences.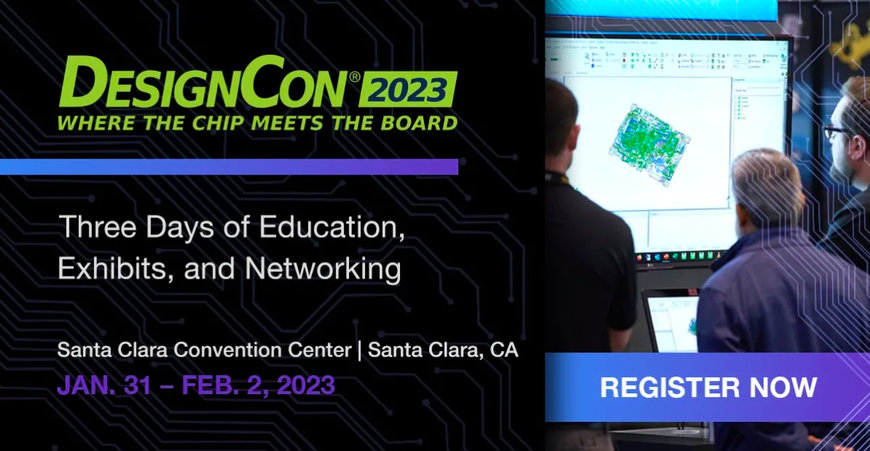 Emerging technologies are driving high-speed digital standards to evolve rapidly, with each generational change introducing new test challenges.
As a corporate exhibitor at DesignCon 2023,
Keysight will showcase
:  
PathWave Advanced Design System
Memory / SerDes Simulation: PathWave Advanced Design System (ADS) 2023 offers a cohesive design workflow for early design investigations and final product system verification, including three new innovations to speed development cycles and give the highest confidence in design sign-off. 
High-Speed Computing Interfaces
PCI Express® 5.0 Protocol: New PCIe® 5.0 protocol test tools that offer emulation and packet decode up to 32GT/s in x4, x8, and x16 lane widths.
Pathway to 1.6T

224 Gbps Rx Test: 1.6T receiver test solution characterizing 224 Gbps interfaces offering customers high bandwidth and signal integrity.
212 Gbps Tx Validation: Automated test system for 224G physical layer (PHY) validation, spotlighting signal-to-noise and distortion ratio (SNDR), and jitter measurements.
800 GE FEC and BER: A test solution measuring passive and active copper cable interconnect for 800GE devices and components and consisting of the G800GE-02 FEC error correction and Bit Error Ratio (BER) performance analyzer.

Consumer Electronics
USB 80 Gbps and DP 2.1: Showcasing Keysight's portfolio of USB4 Version 2.0 solutions using the D9050USBC TX and RL application, N5991U42A RX application, PathWave ADS simulation solutions, UXR Series oscilloscope, and M8040A Series BERT.

Signal Integrity Analysis

Multi-Domain Characterization: A digital interconnect reference solution that enables multiport s-parameter calibration, measurement and analysis for high-speed digital interconnect using a modular PXI chassis.
DDR5 Memory Validation

DDR5 Simulation & Test: Spotlighting new measurement science performing DDR5 compliance on a simulated waveform for fast repeatable test and a data repository for quick result analysis and decision making.
You can visit Keysight at booth 1039 from January 31 – February 2, 2023.

www.keysight.com