electronics-journal.com
Written on Modified on
Arrow Electronics and Qualcomm Collaborate to Accelerate Edge and AI Adoption
Arrow Center of Excellence, will help customers accelerate the development of connected intelligent edge devices based on solutions from Qualcomm Technologies.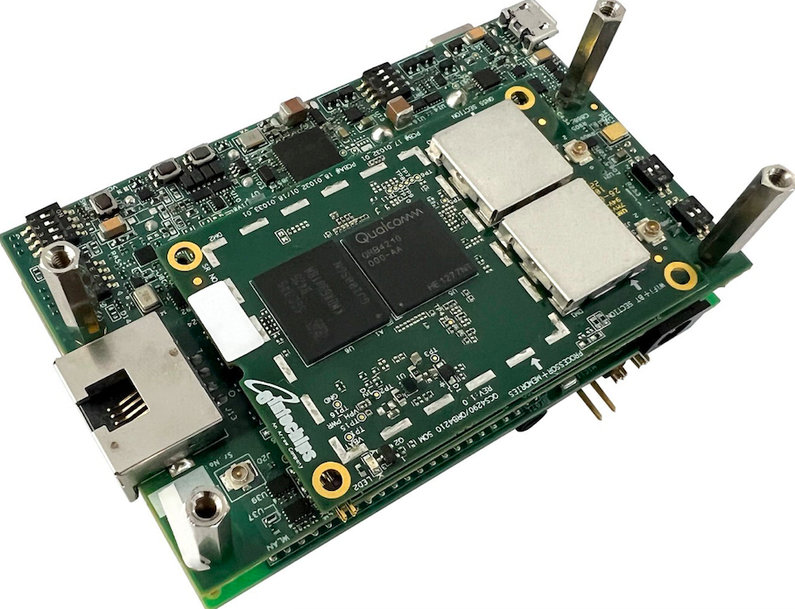 Aikri 42X Devkit – Development kit based on Qualcomm QRB4210 SoC

Edge and AI solution development is becoming increasingly challenging to customers due to several factors such as lack of prior experience, limited access to high-performance edge and AI chipsets, supply chain complexity and fledgling ecosystem. Edge Labs aims to help innovators navigate these challenges while increasing the adoption of Edge AI using solutions from Qualcomm Technologies across security, safety, healthcare, robotics, cameras, displays, optical inspection and other IoT applications.
Edge Labs will have a dedicated solution architect and engineering team to develop application-specific solutions, including training sales and field application engineers specifically on Qualcomm Technologies' products. It will also offer design services to enable lower risk and faster time to market for customers through eInfochips, an Arrow company.
Customers can rely on Edge Labs to deliver innovative and leading-edge products, accelerate and de-risk design cycles, leverage the Aikri™ portfolio of SOMs and development kits, and get access to a world-class support team enabling them to plan and manage their product roadmap and lifecycles.
The first development kit from eInfochips as part of the Edge Labs initiative, "Aikri 42x", based on Qualcomm QRB4210 SoC, is just launched and being demonstrated.
www.arrow.com