electronics-journal.com
Written on Modified on
PANASONIC INDUSTRY LAUNCHES NEW ZTU HYBRID CAPACITOR SERIES
The AEC-Q200-compliant ZTU series sets new standards for endurance, ripple current and temperature tolerance.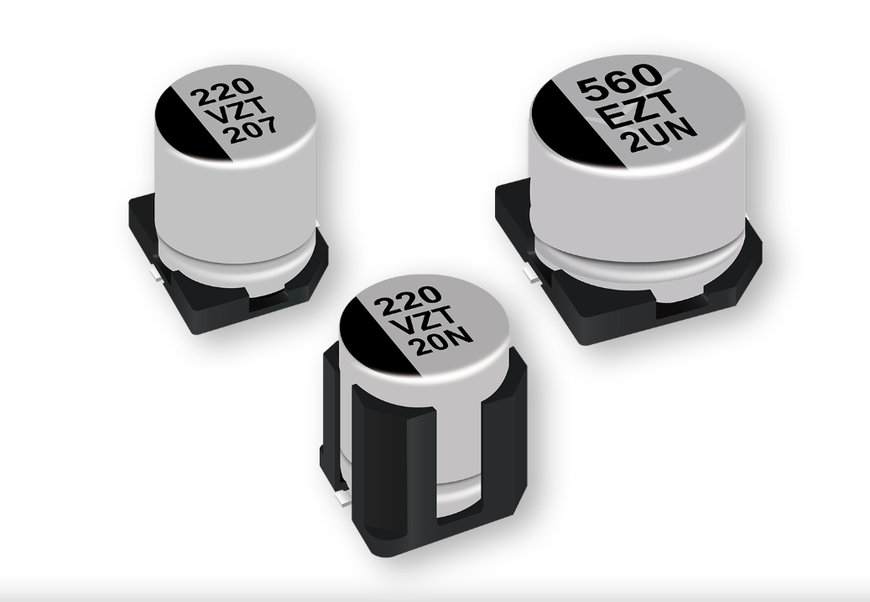 Advancing the performance specifications of the popular ZT and ZC series of electrolytic Polymer Hybrid Capacitors, Panasonic Industry introduces the new AEC-Q200 qualified ZTU series, with exceptional reliability and ruggedness for any demanding application.

Available with a rated voltage 25V~35VDC / 220 560 µF and a significant increase of 80% in ripple current capability in comparison to the ZC series, the ZTU has been proven for 4000 hours at 125°C & 135°C and thus would be the ideal choice where high temperature tolerance and high current capability is being demanded by the application.

This is highly relevant for a wide range of applications, such as DC/DC or AC/DC inverters, robotics, rectifier circuits - and in particular for automotive applications where conditions turn out to be exceptionally severe.

Panasonic Industry also offers a vibration-proof version of ZTU capacitors in both 8mm and 10mm diameter versions. These are able to handle shocks of up to 30G, while the standard parts also have a vibration tolerance of 10G.
www.industry.panasonic.com