electronics-journal.com
Written on Modified on
Board-to-Board Connectors Designed and Tested for Special High-Speed Applications
The floating board-to-board connector system of the HF301 series is the perfect solution for connecting two PCBs. The floating mechanism allows for the smooth functioning even during shock and vibration. The HF301 is therefore intended for use under difficult environmental conditions.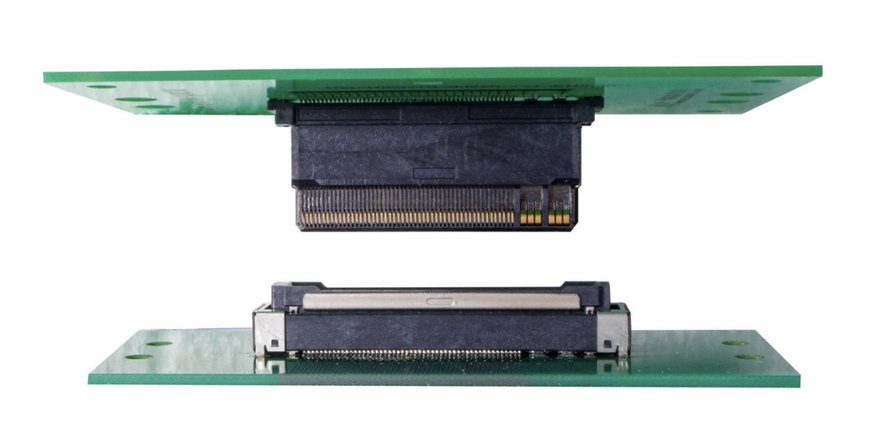 The HF301 series has a special contact construction. It combines the floating function in the X, Y and Z directions and thus mechanical stability under all vibration and shock conditions. The electromechanical system is high-speed capable with a maximum data transfer rate of 8Gbps. Additional power pins are integrated into it.
The HF301 series has been developed and tested based on automotive specifications. However, it is also suitable for all other applications with similar demanding requirements such as in industrial environments. The connectors are manufactured in IATF16949-certified companies. They guarantee a long service life even in the event of shock and vibration.
The board-to-board connector system consists of a plug and a socket with 102 signal contacts each and 4 power contacts for up to 5A.
www.yamaichi.com