electronics-journal.com
Written on Modified on
In automotive production, connectivity has to meet different requirements in different production areas.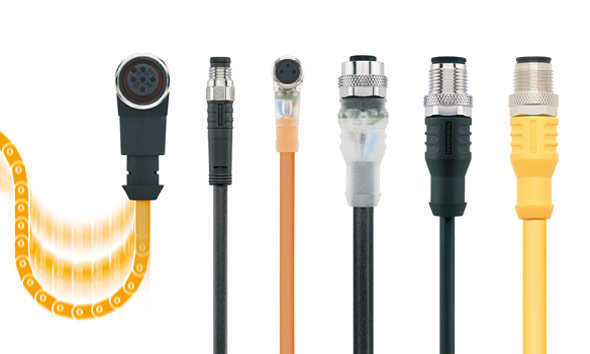 The German connectivity specialist ESCHA offers special solutions taking into account the requirements in body construction on the one hand and in vehicle assembly on the other. Among other things, a cable quality with enlarged outer-jacket for excellent welding sparks resistance was developed for the body construction.
For the area of vehicle assembly, extremely flexible cable qualities are offered due to the high density of robots. In both areas, the Automation Initiative of the German Automotive Industry (AIDA) defines so called safety applications in which only connectors with a yellow grip body and a yellow cable may be used. These special solutions are also part of the ESCHA automotive portfolio.
At ESCHA, automobile manufacturers obtain individual components that are optimally tailored to the different areas and their requirements. The connectivity specialist dealt in advance and in detail with the respective requirements and developed a suitable product range that goes far beyond single-ended- and double-ended cord sets.
While Y-splitters from ESCHA enable automobile manufacturers to distribute signals quickly and easily, matching original accessories – like mounting clips – increase the clarity and safety in the system. M8- and M12-connectors are simply pressed into these clips. Then, the cables are securely attached and can be assigned more easily.
Connectivity for the body construction

Vehicle bodies are manufactured in the body construction, which is why welding robots are used and welding beads might occur. These welding beads must not permanently damage the cables so that machine failures do not occur later. That is why ESCHA offers a special cable quality with enlarged outer-jacket designated as «S740» for this application area.
Despite its enlarged outer-jacket, this cable offers good drag-chain- and torsion capabilities and can withstand up to five million bending cycles without any problems.
Connectivity for vehicle assembly

There is a comparably high density of robots in vehicle assembly. Due to the constant movements, the mechanical stresses are very demanding for the connectors and cables. The connectors must have a reliable vibration protection to avoid disconnecting under permanent load and to ensure a constant data- and signal transmission.
The cables must have to withstand several million drag-chain- and torsion cycles. For this area ESCHA has developed an extremely flexible PUR-cable called «S370» that can take up to five million drag-chain cycles and up to two million torsion cycles.
Safety applications

In order to distinguish between safety applications and other applications, the Automation Initiative of the German Automotive Industry (AIDA) has defined a standard. According to this standard, connectors and cables in safety applications must have a yellow grip body respectively a yellow cable jacket.
Yellow serves as a signal color for visual differentiation and is intended to give installers and maintenance personnel a quick overview of the structure and function of the wiring. With «S740YE» and «S730YE», ESCHA offers yellow variants with identical properties and approvals of cable and connector to those of the black version.
www.escha.com