electronics-journal.com
Written on Modified on
The XR Series offers reliable high performance and secure vehicle area networks designed for mobile mission critical applications.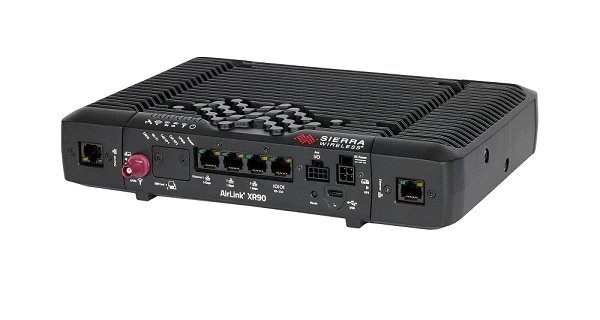 ON Semiconductor (Nasdaq: ON), driving energy-efficient innovations , today announced that Sierra Wireless (NASDAQ: SWIR) (TSX: SW), a world leading IoT solutions provider, has selected QCS-AX Wi-Fi 6 chipsets to power the Wi-Fi functionality of its market-leading XR Series of multi-network 5G routers. The supercharged XR90 and XR80 routers are designed to deliver high performance and seamless connectivity across 5G cellular, Wi-Fi and Ethernet networks for mission and business-critical applications.
Embedded with the QCS-AX Wi-Fi 6 chipsets from ON Semiconductor, the XR Series deliver best-in-class flexibility and reliability among 5G and Wi-Fi radios while intelligently connecting to the best-performing network at the right time. With up to 2.4Gbps speed in a single band, the QCS-AX can be configured for dual band concurrent operation to provide optimized performance along with simultaneous access point and station capability.
The public safety, transit and utility applications rely on real-time communications, including video streaming, video offload and other data-intensive use cases, to ensure safety and responsiveness. Having uninterrupted and reliable connection is crucial as users in the field and at the station must make timely decisions based on the information received in critical situations. The mobile router can be used for mobility applications or primary, temporary, or backup fixed wireless connectivity, from connecting medical devices in emergency vehicles, to providing continuous and scheduled telematic backup or business-critical connectivity.
Security is a serious concern for all data transmission. With a hardware-accelerated VPN for secure transport, secure boot, unique cryptographic keys, and use of the WPA3 (Wi-Fi Protected Access 3) protocol, the XR series employs multi-layered end-to-end security to protect data from device to the cloud, enabling customers to reduce security risks in their deployment.

"Leveraging the Wi-Fi expertise from ON Semiconductor, we are proud to introduce this new generation of 5G routers,"
said Tom Mueller, VP of Product Enterprise Networking, Sierra Wireless.
"The XR Series offers secure connectivity that enable customers to maximize 5G performance across any network, even in the most challenging environments."


"The XR Series is a great example of how 5G and Wi-Fi 6 converge to provide high performance and reliable connectivity for mobile enterprise applications,"
said Irvind Ghai, vice president of Marketing, Wireless Connectivity and Signal Processing Division at ON Semiconductor.
"We are thrilled to collaborate with Sierra Wireless, a pioneer in the use of 5G cellular technologies, and be part of this transformative connectivity adoption to help improve real-time communications for mission and business critical applications."

www.onsemi.com