electronics-journal.com
Written on Modified on
High availability alternative to aluminium capacitors with better lifetime and ESR performance.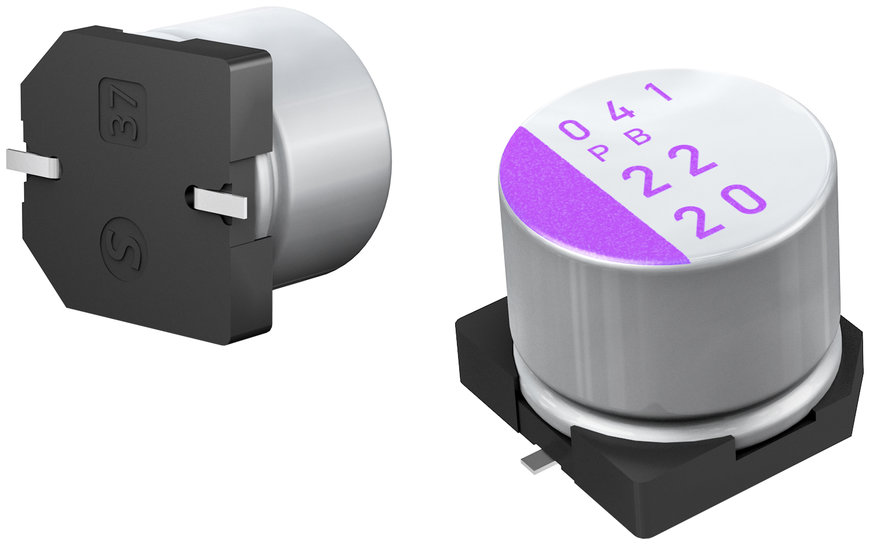 Panasonic's OS-CON aluminium polymer solid capacitor range.

TTI, Inc. – Europe, a leading specialty distributor of electronic components, is now stocking aluminium polymer solid capacitors from Panasonic Industry Europe. Characterised by a long life span, high ripple current rating and stable ESR throughout the extended temperature range, ideal for industrial applications like advanced power supply and lighting circuitry.
"Passive component specifiers and buyers face immense challenges because of limited availability, particularly for aluminium capacitors that have lead times stretching out to over a year," says Felix Corbett, Director of Supplier Marketing - Passives, TTI Europe. "Our stock position for Panasonic's OS-CON aluminium polymer solid capacitors is the biggest in the market and offers an excellent alternative."
The OS-CON capacitors features a rated voltage range of 2.5 Vdc to 100Vdc, capacitance from 3.3 µF to 2700 µF, and low ESR down to 6.5 mΩ. The wide temperature rating of -55 °C up to +125 °C proves the robustness and long life of these parts and enables operation in high-reliability applications.
For more information about Panasonic's SVP series of OS-CON aluminium polymer solid capacitors, please visit:
https://www.ttieurope.com/content/ttieurope/en/apps/part-search.html?searchTerms=oscon&manufacturers=4294347172&pageNum=2&sortx=ESR&sortAscending=true&inStock=&rohsCompliant=&leadFree=&containsLead=&x=true
www.tti.com